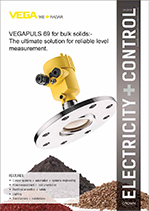 The signing of the R56 billion contract with renewable power producers is a good story in the 'renewed' South Africa … 'renewed' relating to the ministerial changes that have taken place in government. The group of companies (27 independent renewable energy power producers) set to sign the contracts will generate wind power, biomass and solar energy to increase the share of clean electricity the country produces.
Fifteen new wind, solar PV, and CSP projects are destined for the Northern Cape; four wind farms for the Eastern Cape; and four solar plants for the North West. Independent producers will contribute up to 30% of the country's electricity production, with the rest coming from Eskom. It has taken fifteen years from the time that private sector participation in the country's electricity industry, to boost capacity, was first approved by Cabinet.
Over the next five years, 2 300 MW of electricity is expected to be added to the national grid – with many indigent households benefitting
Yes, the National Union of Mineworkers of South Africa (NUMSA) is concerned about the loss of jobs … but this must surely become an opportunity to introduce different jobs with new skills to uplift and empower individuals and communities.
A good story, for sure.
Wendy Izgorsek
Editor, Electricity+Control
Tel. +27 (0) 11 622 4770
Email. ec@crown.co.za
Articles in the April 2018 issue of ELECTRICITY + CONTROL
Control systems + automation
Fully Automated Warehousing System Shane Novacek, Beckhoff Automation
The introduction of a fully automated warehousing system saves manpower and valuable warehouse space.
How Robots will Change the World Andrea Willige, Consultant
Automation will replace many menial, routine tasks and generate opportunities for more qualified jobs and wealth creation (published courtesy © Mitsubishi Heavy Industries, Ltd.)
Flow measurement + instrumentation
Safe and Reliable Steel Production Dhiren Naidoo, Endress + Hauser
Improve the safety of your steel production with this dedicated measurement and software offering.
Electrical protection + safety
Evading In-flight Lightning Strikes Jennifer Chu, MIT News Office
This MIT study shows how electrically charging planes could reduce their risk of being struck by lightning.
Monitoring Surge Protective Devices Intelligently: Smart Diagnostics and Qualified Testing Dipl.-Ing. Holger Heckler, Phoenix Contact GmbH & Co. KG, Blomberg, Germany
Applicable DIN standards demand the regular inspection of surge protective devices, and many users also want additional monitoring during operation.
LED Lighting for Manufacturing: Save Costs While Improving Productivity… Insights from the experts at Banner Engineering; supplied by RET Automation Controls
Saving money is an important consideration for most industrial users. Even if lighting does not account for a large share of the operating budget, every bit of savings can help the bottom line.
Transformers + substations
Solar Implementations − What you Need to Know Upfront Kevin Norris, Jasco Intelligent Technologies
Companies should be aware of the challenges before embarking on their solar project.
Industry 4.0 – Growth, Challenges and Opportunity for Manufacturers Dereshin Pillay, T-Systems South Africa
Over the next couple of decades, rapid advances in technology have the potential to reinvent the industrial, IT and manufacturing sectors, under the banner of Industry 4.0.