EOH Industrial Technologies has entered into a strategic joint venture (JV) with German energy group Steag Energy Services. The combined venture is called STEAG EOH Energy Services South Africa and was announced at the Africa Energy Indaba.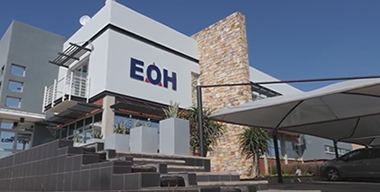 The new entity will cover all aspects of power project developments, from inception to feasibility study, project development, construction, operation and maintenance, as well as the optimisation of plants that are already in operation.
"STEAG EOH Energy Services brings together leaders in technology and engineering innovation in a unique partnership which will deliver world-class energy solutions to the region, spanning design, engineering, operation and optimisation of all types of power generation facilities. Together, we can add significant value to the utility market, particularly as the energy sector is becoming more complex and dynamic," Zunaid Mayet, CEO of EOH Industrial Technologies said at the announcement.
"We are convinced that it is a partnership between equals and can make a great difference to the power generation sector in South Africa and to the region at a later stage," says Ralf Schiele, CEO of STEAG Energy Services. "I am excited about this partnership, because it is our intention to transfer skills, technology and advanced energy capabilities into South Africa. It is our goal to develop engineering, operations and maintenance solutions and skills to make a meaningful impact to the country."
Over above providing technology, engineering services and energy-related projects and solutions, the JV will enable EOH to grow its energy services portfolio in managing sustainable infrastructure assets "for a diverse future energy mix via optimum operation and maintenance on power plants", the company said in a statement.
EOH believes that there is huge potential within the energy sector where expert skill sets are required and can be delivered by a strong, competent local partner. "With the changes in the energy landscape and generation mix, these services and solutions will become even more relevant in supporting power plant operators to become more efficient, reliable and environmentally compliant."
Mayet says that by combining STEAG's global network of technology and knowledge-base with EOH's technology systems, local skills, capacity and expertise, the partnership can advise and assist on all aspects of the continuous operation, enhancement and optimisation of existing power plants.