A R4-bn titanium beneficiation project for the manufacturing of titanium pigment at the Richards Bay Industrial Development Zone (IDZ) will be launched next month. The project will be the largest single investment in the Richards Bay IDZ. About 550 permanent jobs will be created when the plant is operational, while 1 200 indirect and 800 direct jobs will be created during the construction phase of the plant.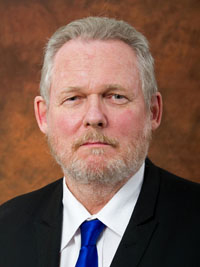 The construction of the plant will commence next year, while production is expected to begin in late 2019. The project will enable Nyanza Light Metals to extract titanium from the waste steel slag and beneficiate it to produce titanium dioxide pigment. This is a critical ingredient in paint manufacturing.
The Department of Trade and Industry (DTI) extended a grant of R17.1 million to the company for feasibility studies from its Special Economic Zones Fund. It has also approved an investment allowance of R900 million and training allowance of more than R10 million from its 12i Tax Allowance Programme.
The DTI conducted a scoping study to assess the economic viability of exploiting the bushveld complex magnetite deposits to produce iron-ore or steel and titanium through linking existing plants and projects in 2016. The outcome of the study included the identification of industrial opportunities to produce pig iron, vanadium redox batteries as well as titanium pigment from the bushveld magnetite deposits.
This project is based on one of these opportunities. The Evraz Highveld Steel waste slag, which was dumped for over 45 years in the bushveld complex as feed stock, will be used to produce the titanium pigment.
"As government, we are delighted that our investment, both in terms of human and financial resources, will come to fruition when the titanium beneficiation project is launched in one of SA's industrial zones. This is a significant milestone in the implementation of the country's Industrial Policy Action Plan and the national beneficiation strategy," Trade and Industry Minister Rob Davies says.
"The project is a significant and commendable milestone in South Africa's mineral beneficiation and industrialisation paths. The DTI pulled out all the stops to make sure that the project is a success because we realised the huge impact that it would have on the country's economy."
In the statement announcing the project, the DTI said that South Africa has the second largest titanium reserves in the world and produces about 19.5% of global titanium slag. The country exported most of the titanium in the form of titanium dioxide or slag to Australia and Europe where the value addition happened and then re-imported the final finished product.
South Africa consumes 35 000 tons per year of titanium pigment, mainly in paint manufacturing. The Nyanza project will produce 50 000 tons per year of titanium dioxide pigment which it will sell locally and export to the rest of Africa and the Middle East.
Image credit: https://www.thedti.gov.za/about_dti/minister.jsp