Following its announcement earlier this year of strategic acquisitions in order to grow its offering to utilities, JSE-listed technology company EOH has announced a global partnership agreement with German technology solution provider company Prologa. Prologa specialises in solutions for the utilities, waste and recycling industries.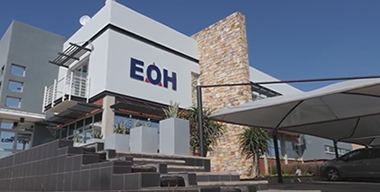 Prologa's solutions include supply and waste management systems that incorporate billing, meter reading and fleet management, among others. Together, the two companies will jointly deploy utility solutions to customers in South Africa and other developing countries.
"The Prologa set of solutions will be complimentary to EOH's existing SAP, workforce management and mobility expertise, enabling further collaboration and delivery across the multiple geographies EOH operates in. EOH's team has almost 20 years of experience, successfully deploying mobility and service scheduling systems in industries such as municipalities, water boards, energy and water utilities, IT services, home services and telecommunications. EOH supports a number of best of breed workforce management platforms, and we continue to add to the portfolio, including now being a Prologa Certified Implementation Partner," says Stuart Jack, Director at OEH Workforce Management (WFM) Solutions, an EOH SAP Services business unit.
"Increasing pressure on municipalities and utilities to improve revenue calculation and income collection continues to see these organisations embracing new solutions. By integrating tried and tested workforce management, scheduling, and meter and billing solutions with an ERP like SAP, the reality of a real-time end-to-end approach to improving data, information and billing accuracy is very achievable," he says.
He adds that EOH has established a clear understanding of the unique challenges and requirements faced by utilities in developing countries. Rugged mobile devices require careful management in rural areas, language requirements need to be considered, planning routes for meter data reading and maintenance teams, and the validation and accuracy of electricity and water meters represent a sample of typical pain points across the industry. Localisation will therefore be key to the successful adoption of the Prologa solutions, and will be undertaken by EOH.
"As a first important step in the partnership agreement, the EOH WFM team has just completed intense training in the SAP Mobile On-Site Billing for SAP Utilities by PROLOGA product and architecture, strengthening our co-operation and delivery team capabilities," Jack says.
"SAP Mobile On-Site Billing for SAP Utilities by Prologa has been designed to address many of the challenges faced by water, gas and electricity utility companies globally. The mobile on-site billing functionality will see more efficient and cost-effective collecting and processing of meter reading and billing data. Invoices can be printed live on-site, reducing costly mailing of bills and improving cash flow, transparency of data and information to both the citizen or customer, and the utilities or municipalities. Integration with EOH WFM will further enhance both sides of the partnership product sets, ultimately developing new skills to have a meaningful impact in the country and on the continent," he concludes.