Construction company Group Five, which recorded its first six-month loss in 11 years in February, has announced a restructure "aimed at unlocking shareholder value and addressing mainly the loss-making Engineering and Construction cluster," according to a statement issued by the company.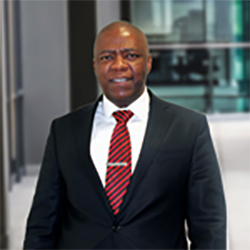 The company has split its Engineering and Construction division into Construction: South Africa, Construction: Rest of Africa and Engineer, Procure and Construct (EPC) sector businesses. These changes will result in more focused businesses with appropriate resources and cost bases relevant to the regions and service offerings provided, the company said.
However, this process led to the implementation of voluntary and forced retrenchments across the company. In its 2016 annual report, Group Five listed 7470 South African employees, with 1145 people employed by the company in the rest of Africa. The statement not provide details on the job cuts, with clarity being expected when the process is completed at the end of June.
Group Five acting CEO, Themba Mosai, has implemented the changes intended to achieve a turnaround for the company. The plan was supported by Deloitte Consulting.
The construction businesses will be led by Executive Director of construction, Mark Humphreys. Humphreys been acting as COO for the engineering and construction cluster for the last two years, and has been with the group for 29 years.
Peter de Vries, who has been with the group for 11 years and has experience in EPC contracting, will lead the EPC sector-driven business, the company said. He will report directly to the acting CEO. This business will focus on infrastructure, energy, plant and process and smart cities and town development.
"The group will continue to support and grow its annuity and cash-generating clusters of investments and concessions and manufacturing. The strategic equity partnership with Aberdeen Infrastructure Funds, currently being implemented in the investments and concessions cluster – announced on 5 December 2016, is progressing well with only a number of outstanding regulatory conditions to be met," the statement said.
"The board process of appointing a permanent CEO is well underway. The board of Group Five continues to support the acting CEO in the implementation of the required changes in the group and wishes management well."
Image credit: http://www.g5.co.za/au_lead_exec.php