The ongoing wage negotiations between the National Union of Metalworkers of South Africa (NUMSA) and employers in the engineering sector seem to have hit an impasse. The union rejected the 5.3% wage offer made by employers in the Metal and Engineering Industries Bargaining Council (MEIBC) and demanded a 15% wage increase across the board.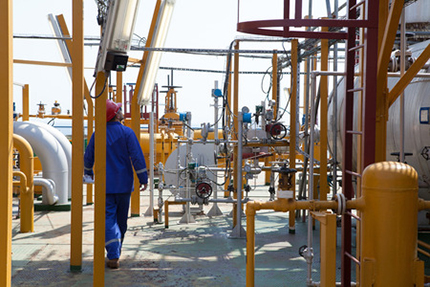 "NUMSA is shocked by the offer which employers have placed on the table. The proposal can only be described as a variation of the basic working conditions of workers and an erosion of all the gains we have made in the last 23 years. Furthermore, we are horrified that employers want trade unions to help them to violate the basic principles of equal pay for work of equal value by offering new entrants to the sector only half of what they deserve. NUMSA rejects this offer with the contempt it deserves," the union said in a statement.
The sector's current wage agreement lapses at the end of the month, and the current negotiations are at an early stage, with all stakeholders hoping to avoid the strikes that marked the wage discussion in 2014. However, the demands by NUMSA may be too onerous for an industry struggling in an economy in recession, and the union is already threatening to strike.
In addition to the 15% hike, the union wants an extension of the current agreement for two years. NUMSA also wants all outstanding issues finalised, and has focused on gaining the increase based on the actual rate that a worker is earning, not on the minimum rate. The employer delegation, however, has offered a three year wage agreement with a 5.3% increase based on the minimum rate.
"Their proposal proves what we have always said about the racist exploitative nature of the employers in the engineering sector. They are fighting for a backward labour regime which is no different to the kind which was in place under Apartheid, demonstrating that they do not recognise the humanity of our members and their families. Based on this proposal, we are convinced that employers are indeed provoking a deadlock in order to justify a strike," the NUMSA statement said.
Image credit: Copyright: gozalov / 123RF Stock Photo