Bobcat Equipment South Africa is aiming to grow its rental and aftermarket segments substantially. The company, part of the Goscor Group, has over 100 machines rented in the Johannesburg area alone, and will be using the strength of its brands to drive growth.
As part of its growth strategy, Bobcat Equipment is focusing on its service department, ensuring that machines sent for repair can be turned around as quickly as possible. "Our aftermarket proposition is the most important part of the business. This has to be world-class in order to attract customers who buy or rent machines from us to continue doing so, and to entrust us with all of their maintenance and service requirements," says incoming Managing Director Barry Owen.
While the recent financial downgrades will impact on access to affordable financing for customers, Owen says the company has focused strongly on remaining as cost-competitive as possible in order to best serve the lower and higher ends of the market with premium, yet affordable equipment. In addition to its Bobcat-branded products, the company offers excavators, front-end loaders, and road equipment such as graders and rollers from Sany, a major Chinese OEM.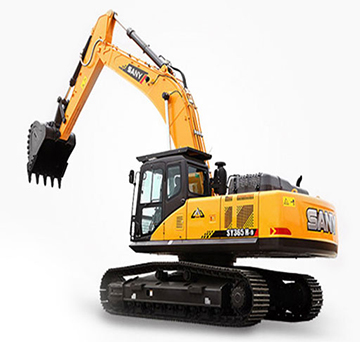 To date, Sany excavators have been available up to 33.5t, with the most common model being 21.5t. However, Bobcat Equipment has recently added a 50t for a major mining application. "Sany is an interesting challenge because it comprises such magnificent machines. How do you provide the necessary aftermarket support in order to uphold its reputation in the industry? There is no longer an issue of Chinese-made equipment being inferior to other brands from major OEMs," Owen says.
"Currently there are only four Sany machines in the rental fleet. Obviously we are looking to grow that, not only to increase our share of the rental market, but to increase our brand exposure for Sany as well. Construction is probably the biggest sector we are focusing on here, in addition to smaller applications such as surface mining and civil infrastructure."
He adds that Bobcat Equipment provides machines for multiple industry applications, including niche sectors such as agriculture. "Being part of the larger Goscor Group gives us a leading edge in the market. A construction site requires scaffolding, cranes, earthmoving equipment and access equipment, which gives us the opportunity to leverage both the Goscor Group and InServe to best exploit our synergies in being able to offer a complete solution at the lowest total cost."
Image credit: http://www.sanyglobal.com/