Without the integration of heating, ventilation, and air conditioning (HVAC) products and systems in a building, it is extremely difficult to keep a work environment safe and healthy. HVAC, which ensures the overall indoor temperature, humidity, and air quality in a building, is essential not only to worker wellbeing, but to many specific operating environments - such as manufacturing.
HVAC engineers design, install, maintain, and repair these products and systems. Typically mechanical engineers who focus specifically on HVAC systems, these engineers meet the HVAC needs of residential, industrial, institutional, and commercial buildings, including schools, office buildings, and health care facilities.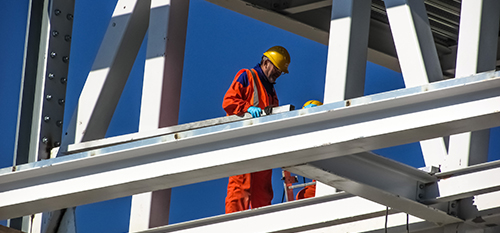 The primary role of HVAC engineers is to provide thermal comfort and acceptable indoor quality. Using their knowledge of thermodynamics, fluid mechanics, and heat transfer, HVAC engineers design new systems and find solutions for existing system problems.
As with any job, a HVAC engineer requires certain skills in order to achieve the optimal solution. According to Rubber World Industries (RWI), a specialist HVAC supplier, there are only four skills that will set an exceptional HVAC engineer ahead of an average one:
Problem solving
HVAC engineers have to have the ability to solve problems using technical knowledge. They should think critically in making products and systems to allow HVAC to work optimally in buildings. This skill is learned in engineering school and further enhanced through training and field work.
Computer-aided design
Today's products and systems for HVAC are heavily dependent on the use of computer-aided design. As a result, HVAC engineers are required to be proficient with the design software used in the industry, enabling them to translate their solutions to real-life applications in the most effective way possible.
Strong attention to detail
A minor mistake, or something that was overlooked, can lead to disaster when it comes to HVAC.
When it comes to installation, for example, one duct that has been incorrectly installed and which was not been inspected can have serious repercussions later. In design, a small miscalculation could drastically shorten the HVAC equipment's service life. Attention to detail is equally important when it comes to cost estimations.
Communication skills
As with any other job, people need to collaborate to ensure the best results. HVAC engineers have to communicate effectively because their entire job cannot be done alone – they require the input of various contractors during the course of a project. In addition, they work with clients and HVAC suppliers, making the "soft skills" that allow for effective interpersonal relationships essential.
Image credit: https://s-media-cache-ak0.pinimg.com/originals/58/c5/a6/58c5a6ca167ff2c838d916689dd13fe6.jpg