The U.S. Trade and Development Agency has signed a grant with Saigrene Energy Kenya Limited supporting the development of run-of-river hydroelectric plants at five sites in Kenya. The grant funds a feasibility study that will evaluate the viability of the sites for power generation and examines the best approach for connecting the sites to the national grid.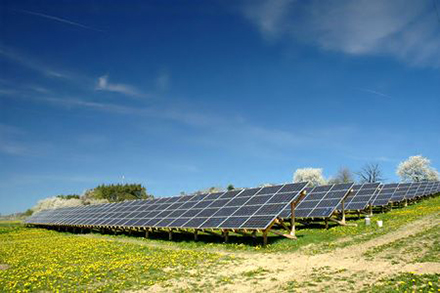 The U.S. engineering and environmental consultancy, Knight Piésold was selected to perform the feasibility study. "In addition to providing opportunities for the use of high quality U.S. equipment and expertise, the plants will also provide numerous benefits to the local community, such as job creation, and technical skills training for the youth," says Paulo Gonçalves, Chief Executive Officer of Saigrene Energy Kenya Limited.
The five plants would collectively add approximately 17 megawatts of renewable energy to Kenya's generation mix.
This announcement comes in the same week that the African Development Bank (AfDB)-managed Sustainable Energy Fund for Africa (Sefa) has approved a $695 500 grant to support the preparation of a bankable business case for the development of the winning project of the 2016 Lesotho 20 MW solar photovoltaic (PV) tender. The grant has been awarded to NEO I SPV, a subsidiary of independent power producer OnePower Lesotho.
"The Bank will support the structuring of the project and lead it to bankability. Our ambition is to turn it into a reference solar PV project for the Southern African Development Community region," says Ousseynou Nakoulima , AfDB Renewable Energy and Energy Efficiency Director.
Sefa will fund technical and financial services, the environmental and social impact assessment, lenders' due diligence and risk allocation. The AfDB's Africa Climate Technology Centre will cover the costs for legal services and project implementation support.
According to the AfDB, this project aligned with its Ten-Year Strategy focusing on inclusive and green growth through the delivery of energy access, the bank's Energy Policy and the New Deal on Energy for Africa. It will become the first utility-scale solar PV project in Lesotho, and is expected to decrease retail electricity prices in Lesotho as well as promote independence of power supply.
Image credit: Copyright: danny666 / 123RF Stock Photo