Growthpoint Properties has launched a new portfolio, called the Thrive Portfolio. It is the first and only property portfolio in South Africa to be highly rated by both the South African Property Owners Association (SAPOA) and the Green Building Council of South Africa (GBCSA).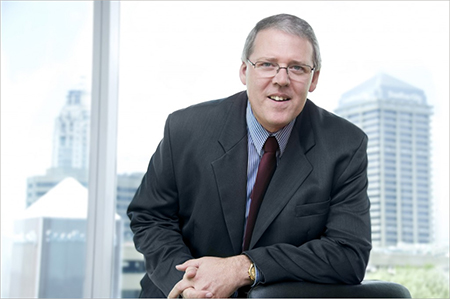 The Thrive Portfolio encompasses 71 dual-rated office buildings, spanning more than 850,000sqm of office space, in excellent locations nationwide. It is valued at ZAR16.1 billion, and is almost half of Growthpoint's total office portfolio. The buildings in the portfolio boast a SAPOA Premium- or A-grade rating, as well as 4-Star or higher GBCSA rating or an Energy and Water Performance (EWP) certification. Those rated Gold are SAPOA B-grade rated or higher, and have a GBCSA EWP certification or have received at least a 3-Star Existing Building Performance (EBP) certification.
"Sustainability has become paramount and office spaces are being recognised as the ideal locations for implementing sustainable solutions, largely due to the amount of time spent in these buildings. Many clients who occupy our buildings are environmentally conscious, and constantly looking for the next innovation to help lessen their carbon footprints, while prioritising the health and well-being of their people. Our new Thrive Portfolio is an excellent answer for the needs of leading, innovative businesses," says Rudolf Pienaar, Growthpoint Properties Office Division Director.
Thrive Portfolio buildings are in central locations and most of them provide standby electricity and water. Growthpoint has incorporated smart technology to give Thrive Portfolio tenants access to the details of electricity and water savings. The measurable benefits can easily be seen on the multifunctional Growthpoint App, including details about the buildings, and near real-time information on electricity and water savings, Pienaar says.
"GBCSA is proud to be a part of this pioneering and innovative new offering. This exclusive new portfolio of Platinum and Gold rated Thrive buildings includes many of South Africa's certified green buildings and we believe that this venture will bring a wealth of benefits to the industry," says Dorah Modise, Green Building Council of South Africa Chief Executive Officer.
"SAPOA is excited to be a part of this ground-breaking new partnership and we believe that by consolidating all of our unique skills, we will be bringing something completely unique and exclusive to the property industry," adds Neil Gopal, South African Property Owners Association Chief Executive Officer.
Image credit: https://www.gbcsa.org.za/news_post/green-building-council-appoints-growthpoints-rudolf-pienaar-as-its-deputy-chairman/