StatsSA recently released figures indicating that manufacturing production increased by 1,5% in August 2017 compared with August 2016. Despite this, the industry remains under pressure, and Finance Minister Malusi Gigaba has announced a stimulus package focused on manufacturing.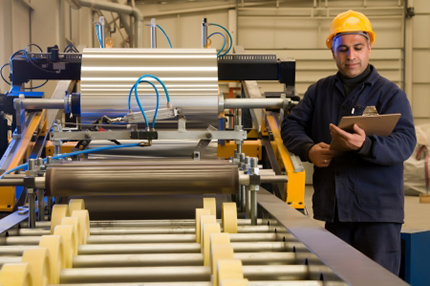 "It is not in the public interest, nor is it in the interest of government, to sugar-coat the state of our economy and the challenges we are facing. It is only when we understand these challenges fully and candidly that we will know what to do... as well as what trade-offs we must make in the national interest," he said in announcing the recent Medium-Term Budget Policy Statement (MTBPS).
"We cannot be hamstrung by what is going to happen in December. We have an obligation to ensure the economy continues functioning," Gigaba said, adding that the plan to grow the country's economy would be announced in the February budget.
According to the StatsSA figures, seasonally adjusted manufacturing production increased by 1,3% in the three months ended August 2017 compared with the previous three months. Six of the 10 manufacturing divisions reported positive growth rates over this period.
The largest contributions to the 1,3% increase were made by basic iron and steel, non-ferrous metal products, metal products and machinery (2,5% and contributing 0,5 of a percentage point), and petroleum, chemical products, rubber and plastic products (1,6% and contributing 0,4 of a percentage point). Motor vehicles, parts and accessories and other transport equipment contributed 3,9% and 0,3 of a percentage point and furniture and "other" manufacturing was responsible for 7,1% and 0,2 of a percentage point.
Bruce Peters, regional manager in charge of manufacturing at Cisco Southern Africa, says that this uptick in manufacturing data offers the packaging industry an opportunity to ramp up the move towards digitising their production in preparation for further growth.
"It is telling that the two top contributing divisions are strongly related to the packaging industry. StatsSA's latest figures underscore findings in McKinsey's research released earlier this month, which point to consumer spending in Africa reaching $2,1-trillion by 2025 in real 2015 prices. Consumer goods are, by definition, packaged, and I believe that the packaging industry can therefore expect an uptick as well," Peters says.
"Meeting this demand, though, will require the packaging industry to take advantage of the window to reduce downtime by bringing their internal processes up to speed, and improving the services they offer. Complexity and a lack of digital capabilities are holding firms back. The top inhibitor to transitioning to a service model is the difficulty of managing a 'two-front war' – products and services simultaneously. However, their ability to capture significant value and leapfrog competitors, hinges on accelerating to a service model."
To resolve this service dilemma, the services and digital journeys must converge, he says. "To unlock the full potential of the service model, while still improving products, industrial machine manufacturers and end-user manufacturers need to digitally transform their businesses."
Image credit: Copyright: leventkonuk / 123RF Stock Photo