The oil and gas industry in Africa continues to face market challenges arising from the low oil price, competition for revenue growth and local talent together with new expectations from investors and regulators, according to a new report by analyst group PwC. The time is opportune for oil and gas companies to take up and utilise advances in technology as an enabler in meeting some of the challenges faced, Africa oil and gas review 2017 found.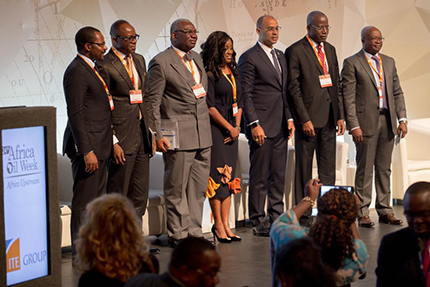 The top challenges in the industry have remained similar to those in previous years with uncertain regulatory frameworks, corruption, and tax requirements remaining in the top six for the past four years. Financing costs and foreign currency volatility have both become more critical challenges since 2015 when they were ranked 11th and 10th respectively.
"It is disheartening that governments are not catching up to demands and calls from oil and gas companies to ensure regulatory certainty to players who are looking to invest in hydrocarbon plays in various African countries," says Chris Bredenhann, PwC Africa Oil & Gas Advisory Leader.
The report found that upstream regulation in South Africa remains uncertain, with the separation of oil and gas from mining still not achieved in the Mineral and Petroleum Resources Development Act (MPRDA). Other key markets in Africa, such as Nigeria and Tanzania, are also experiencing significant regulatory issues.
Corruption has remained among the top three challenges over the last four years, with numerous instances occurring across the continent. Despite the existence of anti-corruption programmes at government and corporate levels, the effectiveness of such programmes is questionable.
"In the context of corruption issues, it is not surprising that the costs of finance have risen to third among major challenges for African players. It is likely that the regional issues and uncertainties combined with a constrained wider industry, have led banks and other institutions to be wary of offering favourable financing terms," the report states.
These were some of the challenges discussed at the recent Africa Oil Week event. The event drew speakers from the highest echelons of government, operators, service providers, legal, advisory and research firms. The key themes discussed were the development of the continent's oil and gas resources, with a focus on exploration, regulatory frameworks and governance.
Despite the gloomy operating environment on the continent, the conference confirmed that the African oil and gas industry is set to grow. US Energy Secretary Rick Perry said: "We see progress, we see signs of political and economic freedom that bring stability and prosperity", while Phil Loader, Executive Vice President, Global Exploration, Woodside Petroleum, Australia, said there is a significant amount of resource potential" on the continent. BP's Jasper Peijs, Vice President of Exploration, Africa confirmed that BP is growing its footprint in Africa.
"Africa will need to compete for capital. Competition is going to be tough, where the lowest cost producers will win. In that race Africa has a number of critical advantages: It is perfectly placed between the main global refining centres in the US, Europe, Asia where demand does continue to grow. Africa has significant potential to deliver low cost crude both from new developments and existing operating areas...Africa has got a full range of opportunities on-shore, off-shore, deep water, shallow water and can suit all companies large and small ... there is immense opportunity," says Paul McDade, CEO of Tullow oil.