Many African governments are turning to nuclear to solve the continent's well-documented energy deficit. Kenya, Nigeria, Egypt and South Africa have signed memoranda of understanding with nuclear powers such as Russia, China and South Korea.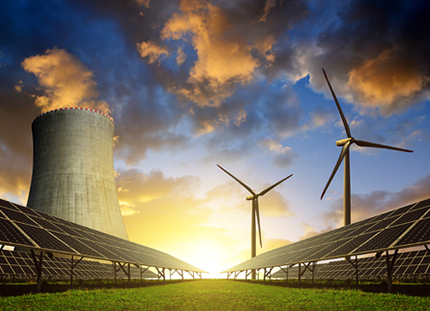 These plans have faced mixed reactions by civil society and activist groups, many of whom have criticised the cost of nuclear compared to renewables in each of these countries. However, Kenya has stated that nuclear energy is now a necessity rather than a choice. According to Kenya Nuclear Electricity Board (KNEB) CEO Collins Juma, Kenya needs between 17 000 and 21 000 MW to achieve its Vision 2030 goals.
"There will still be a deficit even if all domestic energy resources are fully exploited and therefore, nuclear energy has been identified as a stable, efficient and reliable source of electricity that will steer industrial development, stimulate economic growth, create jobs and above all, better the lives of Kenyans," Juma told local media, adding that the country currently generates about 2 400 MW from all its available energy sources.
According to him, the country's first reactor will have a capacity of 1 000MW, which is equivalent to 42% of the country's current installed electricity capacity, and KNEB plans to put up at least four other plants with a total output of 4 000MW. The large modular reactors that Kenya will construct have an electric power output of between 700 and 1 700 MW, he said.
However, Brendon J. Cannon, Assistant Professor of International Security, Department of Humanities and Social Science at Khalifa University, states that government figures about demand have been exaggerated, citing a German study that found that Kenya's maximum power demand would grow 72% to 2,259MW by 2020 from the current 1,620MW, when projects such as the standard gauge railway start operating fully. "Government estimates, on the other hand, project peak demand will jump threefold to 4,755MW in the three-year period. This is twice as much as the consultant's estimates. On top of this, Kenya's problem isn't that it needs more energy. Rather it needs to address distribution issues," he says.
According to him, any project involving the generation of more power needs to pay equal attention to Kenya's grid and distribution system which currently can't handle additional power. "This includes corresponding efforts at regular, systematic maintenance work. Without these, any extra power generated from renewable and other energy sources will remain costly and wasted," he says.
Cannon adds that neither a lack of connectivity nor an unreliable supply is to blame for the low consumption of electricity by the vast majority of Kenyan consumers. Nor is it because of reportedly relatively high electricity tariffs. Rather, it is simply because the majority of Kenyans still have low income levels.
Image credit: Copyright: vencavolrab78 / 123RF Stock Photo