The African Development Bank (AfDB) has approved a grant of $995,000 for the construction of a 10 MW grid-connected municipal waste-to-energy (WTE) plant in Kenya. Asticom Kenya, a solid waste-to-energy start-up, will be responsible for the plant, with the grant covering the cost of conducting a full environmental and social impact assessment as well as detailed engineering designs.
The Sustainable Energy Fund for Africa (SEFA), managed by theAfDB, will provide project-related legal advisory services, as well as financial/transaction advisory services. SEFA is funded by the governments of Denmark, the UK, the US and Italy.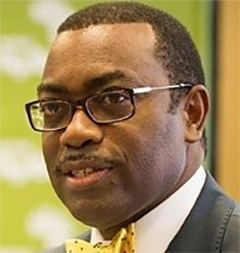 The project will be located in Kibera, a sprawling suburb of Nairobi with large slum areas, and will generate electricity from municipal solid waste. The waste in the slum, estimated at 1,000 tonnes daily, will first be converted into biogas and fuel ethanol, helping boost health and social welfare in the crowded area where waste disposal and management amenities are overstretched. Besides converting solid waste into electricity, the plant will purify sewerage into clean water, according to Asticom Kenya CEO Leah Tsuma.
This investment is one of many made into renewable energy by the AfDB, which achieved a 100% rate of investment in the sector in 2017. Power generation projects with a cumulative 1,400 MW exclusively from renewables were approved during the year, with plans to increase support for renewable energy projects in 2018 under the New Deal on Energy for Africa.
The share of renewable energy projects as a portion of the Bank's portfolio of power generation investments increased from 14% in 2007-2011, to 64% in 2012-2016. The Africa Renewable Energy Initiative (AREI), whose goal is to deliver 300 Gigawatts (GW) of renewable energy in 2030 and 10 GW by 2020, is now based within the Bank, as requested by African Heads of State and Government. The G7 has promised to commit US$10 billion to support the initiative, which came out of COP21 and was subsequently approved by the African Union.
"We are clearly leading on renewable energy. We will help Africa unlock its full energy potential, while developing a balanced energy mix to support industrialization. Our commitment is to ensure 100% climate screening for all Bank financed projects,'' says AfDB President, Akinwumi Adesina.
Image credit: https://www.afdb.org/en/about-us/organisational-structure/the-president/