The Islamic Corporation for the Development of the Private Sector (ICD), the private sector arm of the Islamic Development Bank Group (IsDB), and private equity company IL&FS Investment Managers Limited (IIML) have announced the establishment of an infrastructure fund focused on Africa. The fund will finance small to mid-sized infrastructure projects.
The fund will target mainly the power and transportation sectors and will promote integrated projects within Africa. It will be the first of its kind, according to the parties, a financing fund following Sharia'h principles, "targeting all the impactful sub-sectors within the infrastructure sector". These sub-sectors will include healthcare, transportation, utilities, power and telecom industries.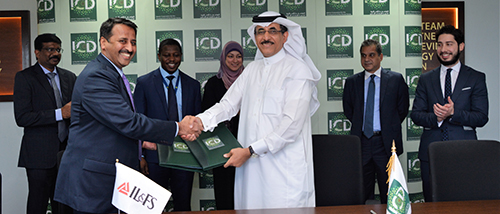 "This strategic co-operation brings complementarity between our institutions to realise a common vision: A vision of providing demonstrable development impact through private sector intervention in the much needed infrastructure sector in Africa, which is in line with ICD and IsDB Group strategy. This fund leverages on ICD's current direct financing and investment strategy in this sector for a multiplier effect through partnership with private sector investors/LPs participating in the fund," says Khaled Al-Aboodi, Chief Executive Officer of ICD.
"Exciting times ahead! With the realisation of the MoU signed a few years ago between IL&FS Group and ICD, this joint venture shareholder agreement will jointly manage this strategic and unique fund. IL&FS Group's project development and infrastructure asset management capability across all the sub-sectors in infrastructure in India and the wider-Asian region, as well as in Africa recently, gives us a unique edge to partner with a premier MDB like ICD to accelerate private sector intervention in the infrastructure sector on the African continent," adds Krishna Kumar, Chief Executive Officer of IIML.