According to data from Statistics SA (StatsSA), mining production in South Africa rose to its highest levels in nearly 10 years in 2017, showing the biggest year-on-year rise in output since 2010. Overall production was up 4%, despite lower gold and coal production.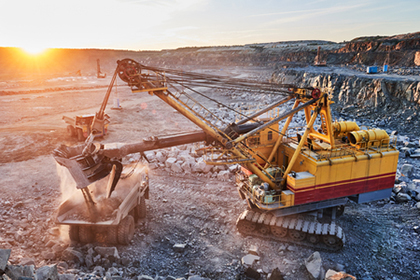 Mining output increased 0.1% year-on-year in December from a 6.5% gain in the previous month, well below market expectations of a 6.6% rise. Gold production was down 12.4% year-on-year, and coal was down 5.5% year-on-year, the figures from StatsSA showed. Other metals which contracted include copper and platinum group metals. The only positive contributor to production was iron ore, up 15.9%.
According to the Chamber of Mines, mining contribution to South Africa's GDP had improved by 3.7% year-on-year in 2017, reaching R312-billion. The country has more than R220-billion worth of investments in the project pipeline.
Manufacturing production has also grown. Growth in the sector was reflected for the third-consecutive month in December. November production was up 1.5% and grew by 2.1% in October. However, total manufacturing production decreased by 0.5% in 2017.
Food and beverages, petroleum, basic iron and steel, and motor vehicle and parts manufacturing were the main drivers of growth in the manufacturing sector. However, clothing and wood product manufacturing contracted for nine and 12 consecutive months respectively.
Petroleum, chemicals, rubber and plastics rose by 3.3% from last year. Iron and steel, nonferrous metals, metal products and machinery were up 3.6%, while food and beverages increased 1.5% and motor vehicles and other transport equipment grew by 8% year-on-year.
Nedbank economists believe that the 2% year-on-year increase in manufacturing output confirm that the economy is slowly recovering. "Confidence is also starting to mend, bolstered by the change in the African National Congress (ANC) leadership late last year and the decisive actions taken so far to root out corruption. All these developments suggest that the growth outlook is improving. However, it is unlikely to result in any demand pressure on prices," Nedbank said in a statement.
"Manufacturing production is expected to further improve in the year ahead, with better performances expected in most export-orientated industries, supported by stronger global growth and slightly firmer international commodity prices. Although underlying demand conditions for import-competing industries will probably remain sluggish, hurt by tough domestic operating conditions, some improvement is nonetheless expected off a low base throughout the year."
Image credit: Copyright: kadmy / 123RF Stock Photo