Wacker Neuson South Africa has signed an exclusive partnership agreement with long-standing Namibian dealer, Industrial Building Supplies & Plant Hire (IBS). As a result of the agreement, IBS is now the exclusive supplier of Wacker Neuson light construction and compact equipment in Namibia.
Established in 1967, IBS is a leading supplier of consumables and equipment sales and hire to the construction, retail, contractor and mining sectors. The company operates through a network of retailers across the country and offers after-sales service and repairs through its workshop in Windhoek.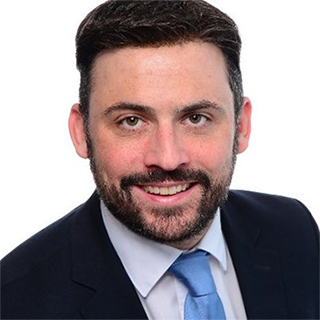 "This is our first exclusive dealer agreement and marks a milestone in the history of Wacker Neuson South Africa. It is fitting that this exclusive partnership deal is forged with our top dealer, IBS, who already has the premium Wacker Neuson brand in their fleet and is also the biggest supplier of our brand in Namibia," says Dennis Vietze, Managing Director of Wacker Neuson South Africa.
He adds that the decision to go into an exclusive partnership deal with IBS was not made lightly. "This type of deal takes time; while everyone wants to be an exclusive reseller of a premium brand like Wacker Neuson, not everyone meets all the requirements. IBS however, ticks all the boxes. Well-respected in Namibia, they have excellent market penetration and a clear understanding of their markets, customers and competitors," Vietze says.
"Their employees are skilled, their facilities are well-equipped and they have a reputation for excellent after-sales and field service. Moreover, we are like-minded in our visions and values. All this convinced us that IBS is 100% geared for exclusivity in Namibia and the right partner for Wacker Neuson in that territory."
According to IBS Director Michael Baas, Wacker Neuson is the biggest brand in Namibia. IBS stocks the complete range of light construction equipment, including rammers, breakers, single and reversible plates, pedestrian and walk-behind compaction rollers, power floats, internal and external vibrators, floor saws and hand-held cut-off saws, submersible and trash pumps, portable generators and diesel-driven light towers. The fleet also includes the full Wacker Neuson compact equipment, including dumpers, excavators, tele-loaders, wheel loaders and skid steers.
Baas says that Wacker Neuson rammers are the top seller followed closely by the Wacker Neuson 2506 tele-loader. "This machine is a masterpiece of design and engineering. With its unique all-round compact design it can fit into any tight space. This handy machine is also easy to operate, requiring very little training, and is popular among our construction customers for all round versatility in all aspects of the job site."
Fellow IBS director Anke Baas says that the exclusive agreement will not only ensure the continued availability of Wacker Neuson products, but that the Namibian market can purchase or hire Wacker Neuson premium brand products locally at highly competitive prices. "There are, off course, expectancies which make us more focussed and motivated to push even harder. It is our responsibility to uphold the Wacker Neuson brand. The transparency shown by Wacker Neuson confirms their trust in our abilities. By giving us strength, stability and guarantees, this long-term relationship with Wacker Neuson paves the way for a successful future," he says.
Image credit: https://www.linkedin.com/in/dennis-vietze-7872b361/