Total global wind power installations in 2017 amounted to 52 573MW, bringing the global total to 539 581MW, according to the Global Wind Energy Council (GWEC). The highest rates of growth were in Asia, Europe and North America, and China remained the dominant market, with 19. GW of new capacity added, equivalent to the size of all the UK's wind farms.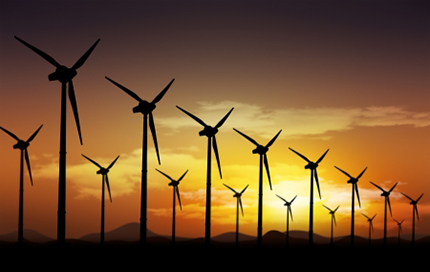 In Africa, Morocco, Kenya and South Africa were the largest contributors to wind power growth. However, the growth from these countries was marginal compared to other regions. The only completed projects were in South Africa, where 621MW of new capacity was added to the grid. Big projects in Kenya and Morocco are awaiting grid connection this year.
"The numbers show a maturing industry, in transition to a market-based system, competing successfully with heavily subsidised incumbent technologies," says Steve Sawyer, GWEC Secretary General. "The transition to a fully commercial, market-based operation has left policy gaps in some countries, and the global 2017 numbers reflect that, as will installations in 2018."
Sawyer is referring to the fact that although wind capacity additions continue at historically high levels, this is the second year running where the pace of growth has slipped. 2015 saw the industry's highest point, with a record 63GW of wind power added across the globe.
The slowdown in growth belies falling costs on the one hand and reduced subsidies on the other, as wind power becomes more market based, competing in auctions in many countries. Auctions in Morocco, India and Canada averaged around $30/kWh for onshore wind in 2017, with one tender in Mexico coming in below $20/MWh. In addition, Germany saw its first "subsidy-free" tender results for offshore wind last year.
"Wind is the most competitively priced technology in many if not most markets, and the emergence of wind-solar hybrids, more sophisticated grid management and increasingly affordable storage begin to paint a picture of what a fully commercial fossil-free power sector will look like," Sawyer says.
"The dramatic price drops for wind technology has put a big squeeze on the profits up and down the whole supply chain, but we're fulfilling our promise to provide the largest quantity of carbon-free electricity at the lowest price. Smaller profit margins are a small price to pay for leading the energy revolution."
Image credit: Copyright: crstrbrt / 123RF Stock Photo