Consulting Engineers South Africa (CESA) has called on government to show decisive leadership to unlock the project stream and revitalise State Owned Enterprises (SOEs). "Our member firms mostly depend on Government and in particular, SOEs, being functional and in continuous pursuit of competent and professional Consulting Engineering services for the development of infrastructure in order to sustain their business operations and maintain a steady workforce of professional practitioners," says CESA CEO Chris Campbell.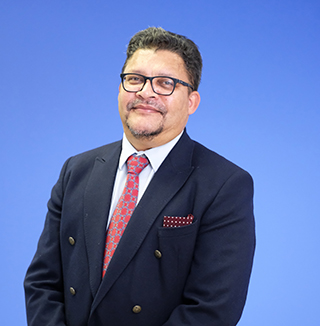 Welcoming Finance Minister Malusi Gigaba's budget speech, the industry body says that the budget facility announced for infrastructure, which will aim to standardise and improve the management of public infrastructure projects, is step in the right direction. However, emphasis should be placed on embedding the Standard for Infrastructure Procurement and Delivery Management (SIPDM), CESA believes.
"We need to take a holistic view on our infrastructure investment approach with more life cycle costs in mind. On average, South Africa has spent 6% of our GDP on infrastructure over the last 16 years. This loosely translates to around R300-billion each year. The fact that there is no Infrastructure Directorate at National Treasury to take ownership and accountability for the infrastructure investment, as well as no specific infrastructure specialists within the Auditor General's office explains why we probably have not realised the most 'bang for our buck'," Campbell says.
"Government, through the NDP, has identified infrastructure development as key to the socio-economic development of the country and CESA decries the fact that the budget has constrained the very investment required to reap the benefits that should be derived from such investment. Furthermore, while there is more support for supporting students through the tertiary education process, further constrained infrastructure development investment already has led to the consequence of downsizing in the construction sector with increasing unemployment. Protracted constraints such as these are not conducive then to absorbing these graduates once they complete their programmes and we need to correct this asynchronous cycle with more consultative planning in mind. The NDP should remove the 'feast and famine' cycle that has plagued the construction sector for far too long," he adds.
CESA has also commended President Cyril Ramaphosa's State of the Nation address. "CESA is encouraged by the impassioned call from President Ramaphosa for commitment to ethical behaviour and ethical leadership. CESA strongly believes that the appointment of members to the boards of SOE's needs to be done on merit and be based on competence and suitability for the specific position. The appointment of people who are qualified and competent for these positions, will go a long way towards helping the country address the infrastructure backlog and move forward in achieving the objectives of the National Development Plan," Campbell says.