In recent years, Japan's economic partnership with African countries has grown significantly. Its direct investment in Africa has almost quadrupled in the past 10 years. At the sixth Tokyo International Conference on African Development (TICAD VI) in 2016, Japanese Prime Minister Shinzo Abe announced that Japan would invest $30 billion over three years into Africa. Abe also announced the launch of the Japan-Africa Public-Private Economic Forum in Africa to accelerate private-sector-led economic growth.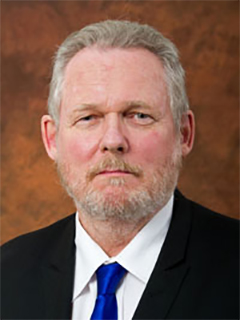 The forum, taking place on 3 and 4 May at the Sandton Convention Centre, is being co-hosted by the government of Japan and the Japan External Trade Organization (JETRO) in collaboration with South Africa. It aims to provide a platform for Japanese and African businesses and development-related institutions to highlight their work and discuss how the public and private sectors can work together to boost investment and make the best use of public and private resources.
The event will host a plenary as well as "thematic" sessions, and will offer delegates networking events and an exhibition. Topics covered in the sessions will include opportunities and challenges for collaboration; enhancing connectivity and improving infrastructure in Africa; exploring new frontiers for business; addressing challenges for transforming economies in Africa; and Japan's role in making further progress.
The Japan-Africa Public-Private Economic Forum aims to enable engagements between the Japanese and African business communities, with a focus on new business frontiers and technologies, skills development, small and medium-sized enterprises and entrepreneurship, infrastructure, power and energy. The networking events are an opportunity for delegates to build business partnerships and multinational alliances around private sector activities in Africa. The exhibition, the Japan Fair, will showcase Japanese products.
Minister of Trade and Industry, Rob Davies, says that the event will provide an opportunity for Japanese and African companies as well as key business and development related institutions to highlight their work in Africa. "The Forum will provide participating countries with opportunities to capitalise on the presence of a wide range of business actors to reflect on their approach to boosting investment in their respective countries, including by leveraging necessary public and private resources. Discussions will zoom in on the challenges surrounding a private-sector-driven economic growth and showcase successful and innovative examples to explore the way forward."
Image credit: https://www.thedti.gov.za/about_dti/minister.jsp