Ripasso Energy, a Swedish renewables company, has announced that it is forming a local subsidiary. To be called Ripasso South Africa Ltd, the subsidiary will open a sales and service office in Johannesburg, which will open in May.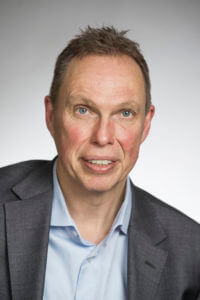 In a statement, the company said the decision to open a local presence is based on the surge of interest from the South African ferrochrome industry. The market potential of the ferrochrome industry in South Africa is estimated at over R4-billion, Ripasso Energy said.
The local interest is on the back of Ripasso Energy's latest product, the PWR BLOK 400-F. The PWR BLOK 400-F facilitates the harnessing of energy from flare and industrial residual gas combustion at a low price, allowing metal processing companies – both energy intense and abundant with residual gases – to reduce the volume of electricity purchased from the grid by up to 15%.
The local subsidiary will be headed by David de Mattos, who has extensive experience working with gas powered engines, as well as in projects within the metal and mining industries. He will be joined by Roelof Retief, who has over 27 years of experience in the ferrochrome industry. Retief has been Ripasso Energy's representative in South Africa, and since 2017, playing a key role in securing Ripasso Energy's first commercial order in the country.
"I am extremely happy that we have been able to recruit and involve people with such extensive experience of the industry at our South African office. Establishing an organisation in South Africa is our obvious next step, given the major interest in the PWR BLOK 400-F that the market has shown. We are already in discussions with around 80% of the major ferrochrome producers, and are constantly receiving inquiries regarding similar gases," says Gunnar Larsson, CEO of Ripasso Energy.
Image credit: https://ripassoenergy.com/zh-hans/investors/corporategovernance/senior-executives/