Loyiso Tyabashe, Eskom's senior manager for nuclear build told delegates at the recent African Utility Week that if the new Integrated Resource Plan (IRP) does not include nuclear, the utility will "close shop and move on" to the next technology. However, he stated that Eskom will continue with front-end planning for a nuclear build programme in the meantime.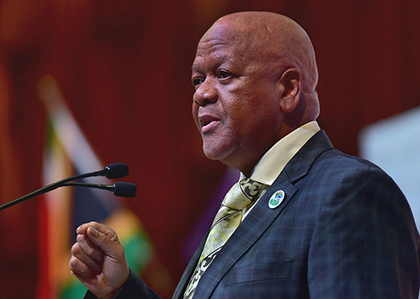 "The IRP current version of 2010 has nuclear in it. Until it is not there we would be derelict in our duty by not doing the front-end planning. We are doing this in the eventuality that it happens. Eskom has been designed as the owner-operator and that has not changed. Those responsibilities mean we have to get ready for nuclear. We cannot just wait and see if nuclear is part of the reviewed IRP or not," Tyabashe said.
As part of its nuclear planning, Eskom is working on licence applications and authorisations. "We need to understand the capability on the ground. We want to manage stakeholders to ensure all the permitting upfront is done," Tyabashe said, adding that Eskom has identified Thyspunt, near Port Elizabeth in the Eastern Cape, as a preferred site for a new nuclear power station.
"You cannot just get an environmental authorisation. For a nuclear plant you also need nuclear authorisation which we have started already especially for site installation licence obligations to the National Nuclear Regulator and we are waiting on them to undergo their processes very closely."
At the opening of African Utility Week, Energy Minister Jeff Radebe said the South African energy sector must maintain a balancing act in terms of demand and securing energy supply, especially as the country's economy is on a steady upward trajectory. However, he pointed out that if South Africa's economy is to grow and attract significant infrastructure investments, it needs to have policy certainty – especially on energy policy.
Radebe gave the keynote address at the conference, highlighting the importance of renewables in South Africa's energy mix. However, he told reporters in Parliament that nuclear energy remains a part of the energy mix in the same week. Radebe said that the extent to which government invests in energy would be determined through policy.
The IRP is currently under review, with the aim of being finalised in August. This will clarify the status of nuclear energy in South Africa.
Image credit: https://www.flickr.com/photos/governmentza/37067809482
Image Credit: Flickr/GovernmentZA