Alternative and renewable energy investment firm Renergen's annual results indicate that the company had a strong year, despite the fact that that for the year ended 28 February 2018, the loss per share is expected to be between 102% and 122% more than the loss reported for the year ending 28 February 2017. Headline loss per share is expected to be between 60% and 80% more than the headline loss per share reported for the previous year.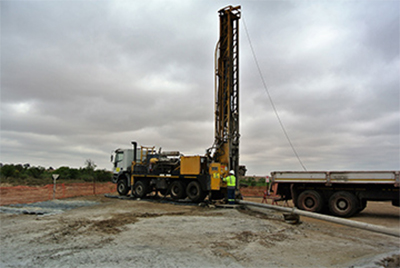 As a result of streamlining efforts, Renergen announced the impending write-down of the Ivory Coast hydro project in its half-year results, which will be reflected for the first time in the full year results. "Furthermore the increased expenditure required to develop the Virginia project to its current status has also contributed, so despite the period showing increased losses, overall the company has made good progress on the main asset and is in a stronger position now as a result," Renergen said in a statement.
The company's natural gas project in Virginia in the Free State is on course to commence production by the fourth quarter of 2019, which may change the outlook for the next financial year. The Virginia project has developed from compressed natural gas to liquefied natural gas, increasing the footprint for delivery of product and customer catchment area.
The project is still in the early stages of construction, and Renergen will soon be going out on tender for equipment. Funding will come primarily from a R218 million loan that its subsidiary Tetra4 has concluded with the Industrial Development Corporation, although equity options are being discussed.
Renergen has already signed an off-take agreement for natural gas with a blue-chip company for use in its trucks. Renergen and Anheuser-Busch InBev (AB InBev), through their respective subsidiaries Tetra4 and SA Breweries (SAB), signed the agreement that will see Tetra4 provide natural gas to SAB.
The gas will displace diesel use in the company's trucks, with compressed natural gas from Tetra4's Virginia operations being used by a small fleet of SAB trucks in Gauteng. A larger fleet will run on liquified natural gas once the plant plant is operational in 2019.