Epson has appointed Intellistor as the sole and official distributor for its LabelWorks range of label printers and consumables. Based in Midrand Johannesburg, Intellistor is a value-added importer and distributor of specialised products and services in Southern Africa, with specialisation in on-demand colour label printing, finishing and the supply of blank labels.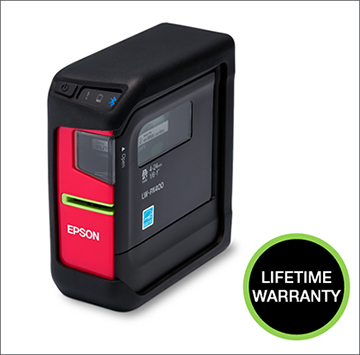 "Epson has a long-standing relationship with Intellistor, with the company being a national distributor for us for the last 12 years in product ranges like the Discproducer and ColorWorks. With Intellistor's knowledge of Epson's easy-to-use label printing products we found it only fitting that we partner with them on an exclusive basis to expand and build the reach of our LabelWorks range in Southern Africa," says Hugh Davies,Epson Business Development Manager –Business Systems Southern Africa.
"We are delighted to extend our relationship with Epson to include the exclusivity of the LabelWorks products. LabelWorks is not just another ordinary label printer range, it offers value for money. The label makers' width specification provides versatility to print on standard labels as well as satin ribbon, reflective, glow-in-the-dark, iron on, magnetic and heat shrink tube labels just to name a few. Epson has truly considered the consumer's pocket with LabelWorks label makers and supplies for a wide variety of labelling needs," says Intellistor's Managing Director, Chris Roux.
"Epson's LabelWorks range is the solution for all your label maker and supply needs. The range is suitable for industries such as commercial, education, medical, retail, manufacturing, construction, installation, maintenance and repair."
Intellistor stocks the current Epson LabelWorks range, including the LW-400, LW-600P, LW-700, LW-900P, LW-1000P, Pro100, LW-Z700FK and LW-Z900FK, as well as all the supplies that cater for different label needs.
Image credit: https://labelworks.epson.com/product/lw-px400/