When President Cyril Ramaphosa announced a plan to attract $100-billion to kick start South Africa's struggling economy earlier this year, the target seemed impossibly large. A few short months later, both Saudi Arabia and the United Arab Emirates (UAE) have pledged $10-billion each.
Saudi Arabia's commitment is expected to be focused on energy and power creation, while the UAE will focus on key sectors of the economy such as tourism and mining, among others. These pledges come after a presidential tour of the Middle East.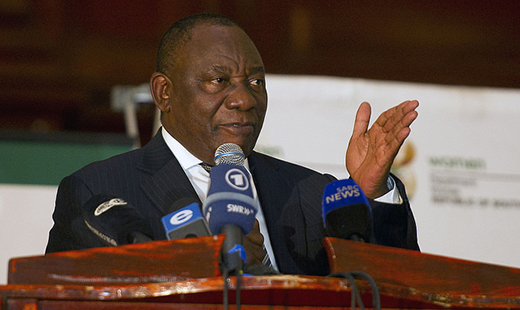 Energy minister Jeff Radebe has announced that South Africa has signed a R12-billion renewable energy deal with a Saudi Arabian company as part of the $10-billion investment agreement. "It's a fantastic commitment from Saudi Arabia' especially coming in the aftermath of the president's call to have $100-billion of investment in the next five years'" he said when making the announcement.
"The Saudi Arabian energy minister' Khalid al-Falih' is deeply committed to co-operating with South Africa in the energy sector. As a result of that' already we have signed a big deal on the renewable side of R12-billion with Redstone and ACWA' which is a Saudi Arabian energy company' in partnership with the Central Energy Fund for renewable in terms of solar and wind."
According to the presidency, the government already considers Saudi Arabia to be the country's major strategic partner in the Middle East. Almost half of all South Africa's oil is imported from Saudi Arabia, with trade between the two countries totalling R56 billion in 2017.
The President's visit to the UAE followed an invitation by that country's President Sheikh Khalifa bin Zayed Al Nahyan, to celebrate the centennials of the birth of Sheikh Zayed bin Sultan Nahyan, founder and first president of the UAE, and Nelson Mandela. The current leaders of the UAE and South Africa pledged to open a new chapter in bilateral relations after their initial meeting.
To this end, the two countries committed to further consolidate their strong bilateral relations across a variety of fields, including trade, transport, infrastructure development, tourism, mining, investment, and cultural co-operation. To support these efforts, a business forum was held between the UAE and South Africa, where the Middle Eastern country announced its investment in South Africa.
"The UAE further welcomed South Africa's positive role in supporting peace and stability on the African continent and the two sides pledged to work closely together to promote peace, stability, prosperity, and tolerance in Africa and the Middle East," the presidency said in a statement.
Image Credit: Flickr/GovernmentZA