President Cyril Ramaphosa's drive to gain foreign investment in South Africa has seen China announce a $14.7-billion investment as well as grant loans to Eskom. The investment pledge and loans were announced after a meeting between President Cyril Ramaphosa and his Chinese counterpart, President Xi Jinping, ahead of the recent BRICS summit.
Eskom secured a $2.5-billion long-term loan facility with China Development Bank, while Transnet agreed to a long-term loan with Industrial & Commercial Bank of China. Naspers, the owner of Africa's biggest pay-TV provider, signed a multi-currency facility accord with Bank of China.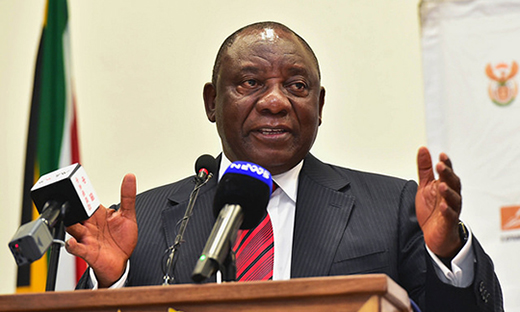 Reuters has also reported that Chinese investors signed agreements to build a $10-billion metallurgical complex in South Africa. The complex, which is still in the planning stage and envisages building a stainless steel plant, a ferrochrome plant and a silicomanganese plant, is expected to start construction next year.
The Musina-Makhado Special Economic Zone (SEZ) in Limpopo is the likely location of the complex. The SEZ plans to house plants with a capacity of three-million tonnes a year of stainless steel, three-million tonnes a year of ferrochrome and 500 000 tonnes a year of silicomanganese. Those capacity targets are subject to change and will be finalised by the end of the year. A coal-fired power plant, coking plant and coal washery will be built alongside the metallurgical plants. Reuters reports that some of the steel output for the complex has been earmarked for export to China, while other products will be sold to countries in Southern Africa.
"China and South Africa relations are at a new historical departure point. President Ramaphosa and I had a very productive discussion during which we discussed further taking forward our strategic partnership. We need to build closer high-level engagement," Xi Jinping told the media at a press conference announcing the Chinese investment.
"China is ready to invest and work with South Africa in various sectors, such as infrastructure development, ocean economy, green economy, science and technology, agriculture, environment and finance. We also recognised that although trade figures have grown steadily over the past few years, bilateral trade has not reached its potential. We have thus explored avenues for increasing trade, identifying sectors for future investment and promoting tourism," President Ramaphosa said.
Image Credit: Flickr/GovernmentZA: https://www.flickr.com/photos/governmentza/30962119356