The much-anticipated draft updated Integrated Resource Plan (IRP) has been released for public comment. Stakeholders have 60 days to provide written feedback.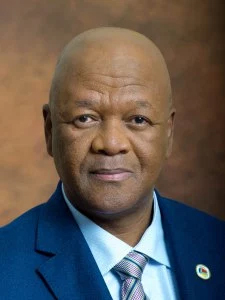 Renewable energy will be the key focus over the next decade, with Energy Minister Jeff Radebe pointing out that the cost of new generation technologies has come down significantly. The key sources of energy in the coming years will therefore be solar, wind and gas.
The draft IRP outlines an energy mix based on the fact that electricity consumption is currently 30% less than was projected when the first plan was published in 2010. Eskom's existing generation is also not at expected levels and below the assumptions of the 2010 document.
In 2030 the government envisages the energy mix will consist of:
• 34,000MW of coal, representing 46% of installed capacity
• 11,930MW of gas, or 16% of installed capacity
• 11,442MW of wind, or 15% of installed capacity
• 7,958MW of photovoltaic (PV, or solar)
• 4,696MW of hydropower, or 6% of installed capacity
The balance will consist of pump storage, concentrated solar power (CSP) and nuclear power.
Speaking at a media briefing, Radebe said that the Department of Energy (DoE) considered four scenarios and their impact on the future energy mix. These are an electricity demand scenario, a gas scenario, a renewables scenario and an emissions constrain scenario.
The DoE found that the pace and scale of new capacity developments needed to be curtailed, placing only PV, wind and gas in the least cost plan. Annual build limits on renewables will not impact the total installed capacity of renewable energy technology leading up to 2030, Radebe said, and 2030 will see the decommissioning of old coal power plants reaching the end of their life.
According to Radebe, detailed studies and engagements will take place to better inform the energy mix after 2030, up until 2050. "This approach will ensure policy certainty by allowing engagement on the energy transition. The engagements will ensure that the transition we undertake is a just transition and is inclusive," he said.
The biggest change in the draft IRP is the lack of additional nuclear capacity. According to the IRP, nuclear will contribute 4% to energy volumes until 2030, and the plan does not make provision for an increase over the same period.
Image credit: https://nationalplanningcommission.wordpress.com/npc-commissioners/deputy-president-cyril-ramaphosa/