The shopping centre design of the future revolves around evoking a 'sense of spirit' to each visitor who opens its doors, according to Jean-Pierre Heim, Chief Executive Officer, Founder and Architect for HEIM Design.
"The building design of tomorrow will focus on 'spirit'. Yes, shopping centres across the globe are different, not only geographically-they have different cultures and social differences. The most important aspect is to show people that shopping centres of the future are designed for them, for their children-according to their local climate, geography and social culture. That said, to add a sense of 'spirit' to a building is far from being an easy task. In China this is called Feng Shui, in the Western World it is called integration. That fine line between function, form and harmony with tenants and shoppers is the key to adding a sense of 'spirit' in terms of new shopping centre design," he says.
Heim, who has created a variety of unique projects around the world including French Luxury brand flagship stores in New York and Paris, Capitol Music Theatre in Frankfurt Offenbach, the Luxor Palace in Dresden, Brasserie La Lorraine restaurant in Paris, Thalassa Restaurant in New York, Villas in Miami, the Coral Beach Club resort in Saint Maarten, and many others, will be presenting at the 22nd Annual South African Council of Shopping Centres (SACSC) Congress.
Taking place at the Durban International Convention Centre from October 17 – 19 October 2018, the Congress will also see speakers such as Lebo Gunguluza, Polo Leteka, Gil Oved, Vusi Thembekwayo and Vinny Lingham of Dragons' Den South Africa fame addressing delegates. Other speakers include Jeremy Gardiner, leading economist and a seasoned SACSC Congress speaker who will put a spotlight on current affairs, economics and investment markets as well as the state of consumer finances and debt levels; inflation rate; interest rates and the exchange rate.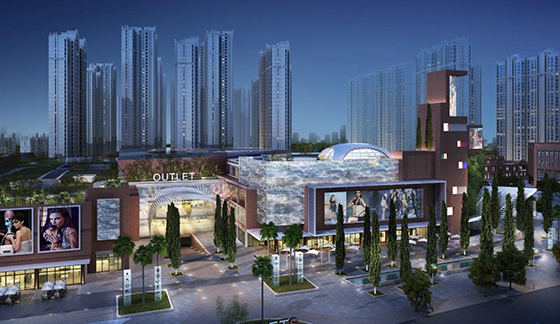 Alan Knott Craig, who spoke at last year's SACSC Research Conference, will speak about the changing internet and where it will be in the next five years. Uber's Shavaye Govender, head of Strategic Partnerships & Uber for Business for sub-Saharan Africa will speak on the current trends in retail transportation which include the history of Uber and the drivers of exponential growth, current mobility trends in the retail industry and how the vision of Uber fits into the lifestyle of shoppers. Zak Venter, the founder of Sergeant Pepper Clothing Company will speak on the story-telling of brands.
Heim will look into the symbolism in architecture and design, and how to look deeper into forms and functions presenting his new vision in the form of his new concept for the Delos Museum in Greece. "He will also talk about the emerging retail design of shopping centres of the future and what developers, shoppers and tenants can expect.
"South African shopping centres, as world class as our offerings are, have begun to incorporate more innovative design in their offerings. We are starting to see many aspects being integrated into refurbishments or new developments that have the consumer in mind. Jean-Pierre has many interesting aspects of design to share with delegates at this year's Annual Congress. This year we celebrate the game changers and help others change the game. The 22nd SACSC Annual Congress is an industry event not to be missed," says Amanda Stops, Chief Executive Officer for the South African Council of Shopping Centres.