UCT's Dr Dyllon Randall is a finalist in two research categories in the 2018 Institution of Chemical Engineers (IChemE) Global Awards. The nominations are for his fertiliser-producing urinal, a world first.
Randall, from the Department of Civil Engineering at UCT, is competing for the Research Project Award and the Sustainability Award. These awards were won by companies such as BP, GENeco, the University of Birmingham and BASF in previous years.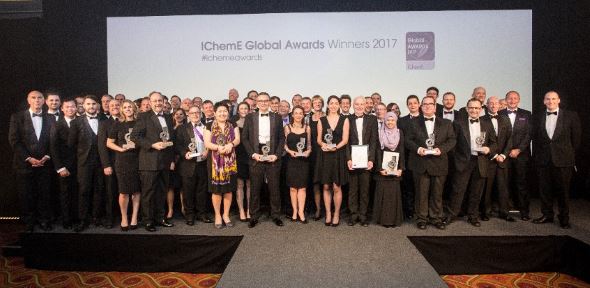 Waterless urinals can save almost 30% of a person's daily water consumption, vital in water-stressed areas such as South Africa. In addition, urinals can be designed to collect and not dispose of urine, a valuable resource.
"This is important because urine makes up only 1% of domestic waste water by volume, yet it contains over 80% of the nitrogen, 56% of the phosphorous and over 63% of the potassium found in this waste water. These three nutrients are required for producing so-called NPK fertiliser, which is required to grow food for an ever-increasing population," Randall wrote in his entry.
Randall has a number of accolades and awards for his research in waste-water treatment. He was part of the team that won two awards at UNLEASH 2018, a global innovation lab held in Singapore. He has also won the United Nations Sustainable Development Goal (SDG) 6: Clean Water and Sanitation award, and the Global Scalability Potential award.
Established in 1994, the IChemE Awards celebrate chemical, process and biochemical engineering excellence, attracting entries from around the world. BP is the most successful organisation in IChemE Awards history – winning thirteen times since the inception of the awards. The Water Award is the most presented award, and winners have come from Canada, Bangladesh, Australia, Nigeria, Denmark, UK, Hong Kong, Germany, New Zealand, Malaysia, Switzerland, Portugal, USA, Ireland and South Africa.
Image credit: http://www.icheme.org/events/icheme-awards/icheme-global-awards/news%20and%20gallery.aspx