The Department of Trade and Industry (dti) has partnered with industry to develop a compelling value proposition to investors which would support government's objectives of job creation, Minister Rob Davies told the media when he launched the Global Business Services (GBS) incentive late last year.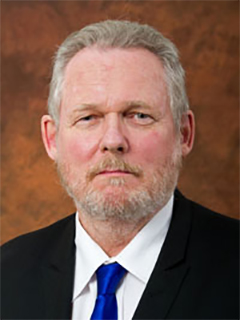 Based on the Business Process Services (BPS) programme that was launched in 2014, GBS aims to incentivise international companies to create job opportunities locally. The key components of the GBS initiative, which came into effect from January 1, include a three-tier incentive programme for non-complex jobs, medium complexity jobs, and high complexity jobs.
The original BPS incentive programme achieved its objectives and resulted in the creation of an additional 20 000 direct jobs in the sector with an average growth rate of 22% per annum between 2014 and 2018, according to Davies. However, due to the tapering nature of the incentive and inflation, South Africa started losing its cost competitiveness in relation to its competitors, he said.
"Therefore, a decision was taken to review the existing incentives, as a key enabler in support of South Africa's value proposition. The success of the BPS sector is the strong public-private partnership between government, industry, stakeholders, and investors. The recent job summit highlighted the importance of this sector and the hosting of the Global Sourcing Association (GSA) summit and awards in South Africa provides confidence in our ability to deliver a quality product," Davies said at the launch of GBS.
The new programme has reduced the minimum criteria of 50 jobs across all levels of work to a minimum of 30 jobs for medium to high complexity jobs. To ensure that South Africa delivers the best quality services at the right price, the eligibility criteria was amended to include a minimum salary threshold of R60 000 a year for entry-level agent roles.
"Areas of special interest by potential global investors are legal services, finance and accounting and information technology services. South Africa's value proposition remains a compelling business case for most global companies that are looking to optimise their customer solutions at a globally competitive rate," Davies said, adding that although South Africa offers significant cost arbitrage in comparison to its source markets such as the UK, the US and Australia, the added benefit of the incentives will allow the country to attract "a considerable share of the opportunities in the sector presented by the global market".
Image credit: https://www.thedti.gov.za/about_dti/minister.jsp