The rate of global manufacturing growth has slowed, mainly as a consequence of trade and tariff barriers. This is according to the International Yearbook of Industrial Statistics 2019, published by the United Nations Industrial Development Organisation (UNIDO).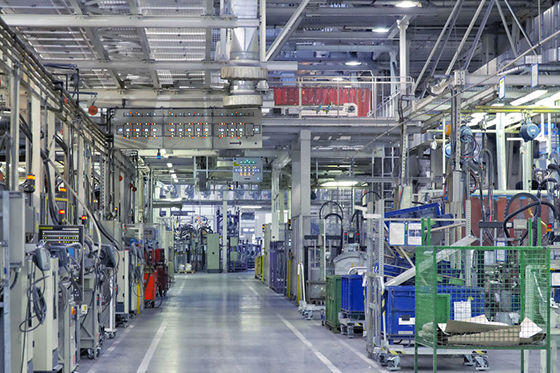 The report states that world manufacturing value rose by 3.6% in 2018, slightly lower than the 3.8% recorded in the previous year. The slowdown is mainly attributed to emerging trade and tariff barriers involving the USA and China, as well as the USA and the European Union (EU), which has exposed markets to a significant amount of uncertainty, limiting investment and future growth. China, the EU and the USA account for over half of global manufacturing production.
The slowdown in production in 2018 applied equally to industrialised economies and developing and emerging industrial economies. The manufacturing value added (MVA) growth rate for industrialised countries rose by 2.3% in 2018, compared to 2.6% in 2017. In developing and emerging industrial economies, the MVA growth rate in 2018 was 3.8%, down from 4.1% in 2017.
The Yearbook found that African countries are continuing to struggle in their efforts to catch up with the industrial development of the rest of the world. The average share of manufacturing in GDP of those African countries considered least developed has dropped to 8.3% compared to a 19.6% average among developing countries and emerging industrial economies worldwide. This represents a serious challenge to the Sustainable Development Goal 9 target of doubling the MVA share in GDP in LDCs by 2030, UNIDO said.
In North America, manufacturing production maintained relatively higher growth, mainly thanks to the USA where manufacturing production rose at a higher pace of 3.1% in 2018, compared to 1.8% in 2017. However, in the European Union and East Asian countries, the annual manufacturing growth rate decreased, from 3.5% to 2.6%, and from 3.1% to 1.9%, respectively.
According to the report, there is an increasing share of high-tech sectors in manufacturing output. The medium-high and high-technology sectors accounted for more than 75% of manufacturing in Singapore, with Japan and the Republic of Korea also leading the pack in the high-tech sectors.