According to Professor Marcia Mkansi, an Associate Professor at the Department of Operations Management at UNISA, South Africa can't afford to fall behind in the changes that are being brought by the 4th Industrial Revolution. For South Africa to compete successfully in a 4th Industrial Revolution economy, stakeholders across all sectors must work together to drive progress in this country, she says.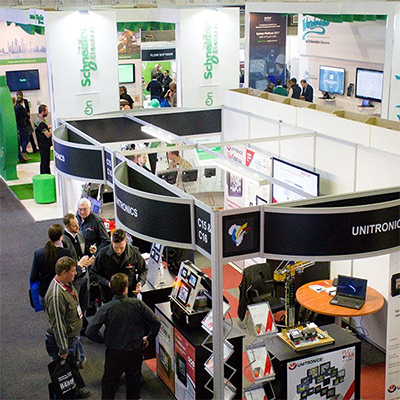 Mkansi adds that South Africa still lags world automation leaders such as Germany as China, and even fellow BRICS country India in terms of industrial automation progress. "While South Africa has made slow progress, lacking the necessary skills, scale and business confidence to build out globally competitive factories, there are still significant opportunities for 4th Industrial Revolution progress. There is still a chance for South Africa to take the lead in Africa, but it needs a national effort."
To make 4th Industrial Revolution progress, South Africa needs to embrace a triple helix approach in which government, industry and academia make a coherent commitment to work together to support the country's ambitions, she says. "We need more emphasis on STEM skills and innovation development at grassroots level. We need industry and academia to collaborate to ensure that skills meet industry needs."
Mkansi points out that UNISA is being proactive in bringing together stakeholders across academia, industry and government to improve collaboration, which will help better prepare South Africa for the 4th Industrial Revolution. The university has partnered with Africa Automation Fair and the African Operations Management Conference, and is currently collaborating with the Society for Automation, Instrumentation, Measurement and Control (SAIMC) to introduce South Africa's first formal automation qualification, to be delivered through UNISA's department of Mechanical and Industrial Engineering.
The African Operations Management Conference will bring together over 100 industry representatives and experienced academics to exchange ideas, concepts, and research. Speakers at this year's conference will include Professor Norman McLennan of the Robert Gordon University in Aberdeen, who is a trusted business improvement advisor across the breadth of commercial and supply chain activities and is currently advising the China Ocean Engineering Shanghai Co; and Simon Carpenter, Chief Technology Advisor at SAP Africa responsible for leading SAP Africa's Digital Transformation initiatives.
"The Africa Automation Fair 2019 exhibition and conference will illustrate ways to overcome manufacturing stagnation and fast track growth, by showcasing the latest technologies, solutions and models for next generation manufacturing. The Connected Industries Conference, happening alongside Africa Automation Fair, will focus on the economic impact of the Fourth Industrial Revolution on South – and sub-Saharan Africa, and how to bring this technology shift to South Africa," Mkansi says.
"The African Operations Management Conference will also be running alongside Africa Automation Fair. The conference will be presented by UNISA and supported by the National Research Foundation. The theme for this year's conference will be 'Competitive Operations Management for Driving Automation in in Africa Forward'."
Africa Automation Fair will be held from 4 – 6 June 2019 at the Ticketpro Dome in Northgate, Johannesburg.
Image credit: https://www.africaautomationfair.com/en-gb/media/gallery.html