Leading all terrain material handling equipment manufacturer, Manitou group, has announced the acquisition of Terex Equipment Private Limited (TEPL), based in Greater Noïda, India. The acquisition, from Terex Corporation, will be finalised during the first half of 2017.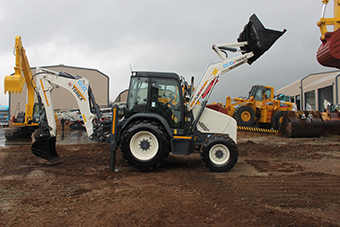 Founded in 2003, TEPL specialises in the design, manufacture and distribution of construction equipment, mostly backhoe loaders and skid steer loaders. The company achieved a €30 million revenue in 2016, mostly in southern Asia.
The Manitou Group says the transaction reinforces its ambitions for the handling market in India and, on a broader level, in Asia and emerging countries at large. The group will be able to rely on a company already well-established in India and supported by a structured dealership network and a solid service organisation.
"The acquisition perfectly fits our strategy to reinforce our presence in emerging markets. TEPL has a solid dealer network which we will continue to further develop. It produces high-quality products with a very efficient spare parts and service organisation, and will be a strong industrial base for Manitou Group to develop new product ranges for Asia and emerging countries," says Michel Denis, president & CEO of Manitou Group.