In probably the largest repair of this nature in Africa, rotating electrical asset specialist Marthinusen & Coutts, a division of ACTOM, recently refurbished 11 of the full set of 14 rotor poles of Motor Generator Unit Three at Eskom's Ingula Pumped Storage Scheme on South Africa's Drakensberg escarpment.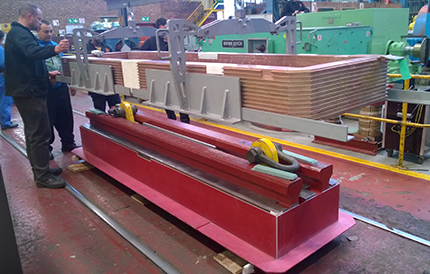 The rotor poles were extensively damaged during a fault condition at the station, and the return to service of the unit was of national importance.
Working closely with stakeholders, an extensive local programme of testing, dismantling, inspection and repair was conducted by Marthinusen & Coutts within extremely tight time frames to accommodate the criticality of the project.
A technical audit confirmed that facilities at both Marthinusen & Coutts' 8 000 m² main workshop at Cleveland, Johannesburg, and its 12 000 m² Benoni Power Generation division were up to the daunting task. All 14 main rotor poles were then collected from Ingula Pumped Storage Scheme and dispatched to the Benoni works using Marthinusen & Coutts' in-house transport. Each pole weighed 12 t with the coil alone weighing in at over 2,5 t.
It was vital that Marthinusen & Coutts determined not just the electrical status of the windings, but the health and physical integrity of each entire rotor pole (body and coil). They were therefore subjected to insulation resistance and inter-turn insulation tests, comprising both impulse and power frequency inter-turn insulation tests.
Extensive visual inspections were also conducted. The test results were analysed, resulting in the decision to refurbish 11 of the 14 poles; two coils were accepted as healthy and the station owned a spare universal coil.