Research and development (R&D) plays a critical role in the innovation process, especially considering the increasing pace of technological progression and the ever-changing needs of end users. It is that strong commitment to R&D that is further propelling Monitech to the summit of the mining safety and monitoring solutions industry.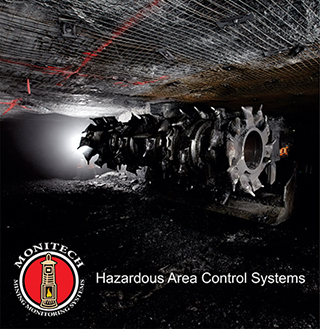 R&D plays a very important role in the success of a business. Many companies do not grasp the significance of R&D until it's too late. The role and relevance of R&D is paramount; it is the R&D function that provides a platform for creativity and innovation to flourish in an organisation. Based on this understanding, Monitech, a South African industry leader in mining safety and monitoring solutions, has put in place a strong R&D regime over the years, which General Manager Renier Rautenbach maintains is the cornerstone and a critical arm of the company's business.
"Monitech has always focused on its customers' needs and this has always driven our R&D roadmap. As a leader in our field, R&D enables the development of products relevant to the industry and the application," says Renier.
Renier reiterates that R&D needs to be a top priority for the growth of any company, especially at the level and pace of the ever-changing technologies. Gone are the days when product development was done with a one-size-fits-all approach due to today's varying needs of customers, which, in many cases, require custom-built solutions. This approach has made Monitech a name to be reckoned with in mining technologies such as machine monitoring and proximity detection systems (PDSs) in South Africa. "Our products are developed in conjunction with our clients and we work closely with them to ensure that the end result meets their needs," he explains.
To restate the importance of R&D, Monitech commits a sizeable amount of its turnover to this arm of the business. "Once the product has been tested and proven to perform as required, we are able to introduce the solution to the industry," says Renier. "This has been the catalyst in realising our global business plan."
Expansive product range
Monitech offers a wide range of products to the mining industry. These include the Monitech Machine Mounted Safety and Engineering Monitoring Devices; Personnel Protection on Roofbolting Machines; Monitech Roof Bolt Placement Systems; Monitech Object Detection and Avoidance Systems; Thermal Camera Systems; Bespoke Flameproof Solutions; Matrix Intellizone Proximity Detection Systems; Matrix METS Miner and Equipment Tracking Systems (Wireless Communications and Tracking); as well as Turnkey Project Realisation.
Monitech has a combined 100 years' experience in underground mining. This century-long experience gives the company an excellent understanding of the underground environment and operating conditions. "Our competitive edge is that we employ the highest calibre of design engineers and technicians who are able to effectively identify and meet the challenges experienced in the mining industry, as well as developing bespoke solutions," says Renier.
Monitech also provides highly-trained and experienced specialist service engineers and technicians, all with extensive underground mining experience. "Underground participation is partaken from executive staff members to ensure that the communication between underground staff and upper management is both experienced and understood," explains Renier, adding that all of these factors contribute to Monitech's ability to provide effective, reliable, robust and accurate products at a competitive price, consequently offering a low total cost of ownership to mining customers already operating in demanding times.
PDS in focus
PDS technology has been one of Monitech's key focus areas in underground mining in recent years. Renier reports that the uptake of PDS technology has increased expediently. Monitech has been offering the Matrix Intellizone PDS for the past two years.
"The Matrix Design Group LLC has been supplying the IntelliZone PDS in the United States since 2009. The first IntelliZone PDS was trialled in South Africa during November and December 2014. We received the first systems for factory acceptance testing at Monitech in February 2106. System supply and installation began in April 2016," says Renier. "Matrix Intellizone compliments existing Monitech products to provide a complete machine-mounted safety solution."
The IntelliZone PDS – a system that can be fitted to any underground machine platform – is reliable, robust, accurate and easy to install and commission. This provides the customer with a long lifecycle solution, and in turn, lower cost of ownership.
Responding to the influx of new suppliers into the South African PDS space, especially following the recent promulgation of the mandatory use of PDS technology on trackless mobile machinery at mines in 2015, Renier reiterates the importance of engaging the services of a trusted supplier. "The performance of PDS equipment is crucial to the safety of mine personnel. The IntelliZone PDS is markedly different and proven to work reliably in the underground coal industry using a unique and patented technology," he says.
In conclusion, Renier says maximising production time while maintaining a safe working environment is paramount to any mining operation. Monitech is able to provide its range of solutions, often in short turnaround times, thereby satisfying the industry demand. "The backbone of our success is due to the constant engagement with current and prospective clients," he concludes.