A range of SANY compact equipment ideal for a range of agricultural applications will be showcased by Goscor Earth Moving (GEM) at Grain SA's NAMPO Harvest Day from 15 to 18 May 2018 at Bothaville in the Free State.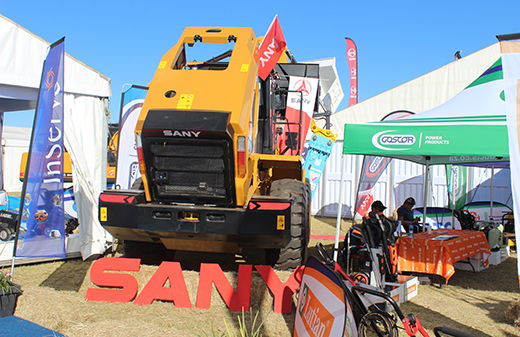 Part of the Goscor Group, GEM will highlight, for example, the 14 t SY140, a versatile excavator ideal for any farmer. It is fitted with reliable and inexpensive Isuzu motors for rugged dependability, Andre Steenkamp, GM of the SANY range under GEM, points out. The lightweight excavator can be transported easily around a farm for maximum productivity.
In addition, the SYL 956H1 front end loader will be on display. The machine is built tough, with a bucket capacity from 2,7 to 4,5 m³ to ensure it is well-suited for the agricultural sector. The drive system features a rotary automatic gearbox that boosts travel speed by 10%, and increases towing force by over 6%. The rated load is 5 000 kg, rated power is 162 kW, and the maximum lifting force is 172 kN.
SANY is a Chinese manufacturer of plant and mining equipment, from excavators to graders, rigid dump trucks, front-end loaders, rollers, pavers, cranes, port machinery, pile driving, and concrete pumps.
The advantage for customers in dealing with GEM is that it has a large footprint in South Africa, and therefore is able to support customers through its countrywide network. While GEM is a fairly new addition to Goscor, the group has been in the compact-equipment segment for a number of years.
"Therefore the SANY range can piggyback easily on the network that has already been established. Goscor has invested significantly in this leading brand from China, which means our parts and general back-up are on par with any of the larger OEMs," Steenkamp highlights.