Tough economic times have unintended consequences, and one which is now starting to show is the installation of budget transfer systems. This is according to Mark Baller, MD of Weba Chute Systems, who says that the company has been called upon by a number of operators to replace chute systems that have simply not made the grade in terms of performance or wear life.
"The bottom line is that plants have cut corners in terms of transfer points, and it is now starting to cost them significantly in unplanned downtime, reduced throughput and unnecessary maintenance," says Baller.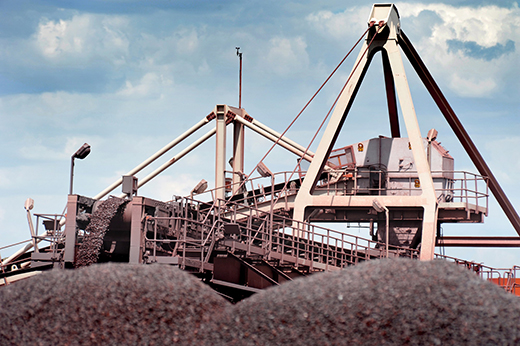 Baller says that watching from the side lines, the company has seen many mines opting for the most inexpensive chute as a way of reducing capital costs, but that this strategy has not paid the expected dividends. "In fact, the opposite is true with these plants experiencing substantially higher total cost of ownership," he says.
He puts forward the case for engineered custom transfer solutions and can point to numerous examples where chute systems that are tailored for specific applications have reduced all sorts of issues including blockages, high maintenance, spillage, noise and dust. The engineered Weba Chutes reduce operating costs with most chutes giving a full return on investment within 18 months.
"Although Weba Chute Systems may appear relatively simple and straightforward to produce, these bespoke solutions take a number of hours to engineer. We find that mines are now more open to comprehending that when it comes to chute systems it is not about the initial purchase price but more about the total cost of ownership," Baller says.
Year of experience, hard won expertise and skill are the major differentiators that allow Weba Chute Systems to produce transfer point systems engineered specifically for a given application requirement. Transfer points are definitely not off-the-shelf products and Baller asserts that while anyone can do the basics when it come to the technical side of designing a transfer chute, it is not an exact science and there is simply no single solution for materials transfer.
Material being transferred through any plant is not constant, and material in the ore body is often not homogenous. This means that throughout the life span of a mine the properties change as different sectors of an open pit or underground operations are used.
Adding to the complexities is that often the material being handled will not be consistent with the test results used for the base design of the transfer point. Baller says that this is where years of practical experience play an important role in being able to engineer a design that will accommodate a range of material properties and operating conditions.
"There is a major difference between theory and practical use. This is particularly true of chute design where theory comprises only 30% while 70% depends on practical applied and site-specific knowledge, Baller says. "While it is essential for a successful transfer point design that correct and accurate information is received from the customer, there is also the need to tap in the skills provided by a specialist OEM such as ourselves to ensure the final product meets all the requisite parameters."
Significantly, Weba Chute Systems has accumulated a depth of expertise over almost 4 500 successful installations. Weba Chute Systems are an engineered transfer point and not a quickly fabricated product.