The Leuze DDLS 500 optical data transceiver, available from Countapulse Controls, has a high optical transmission of 100 Mbit/s. This photoelectric sensor allows data transmission without cabling and without interference.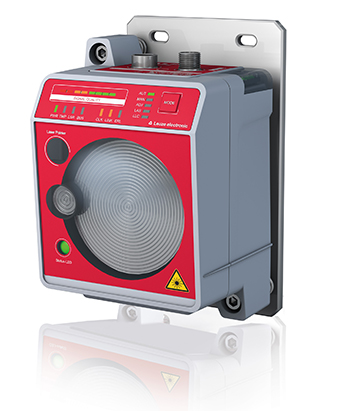 Gerry Bryant, managing director of Countapulse Controls, says that the Leuze DDLS 500 optical data transceiver can instantaneously transmit all common Ethernet protocols up to distances of 120 metres. These protocols include Profinet, EtherNet IP, EtherCat, Ethernet TCP/IP and Ethernet UDP.
Constant monitoring and notification of the signal level on the easy to read LED display allows quick reaction to issues like soiling of the lens, ensuring simplified maintenance and diagnostics.
The modular design of the Leuze DDLS 500 includes an integrated bubble level for accurate installation. The patented single-hand adjustment of the instrument allows precise alignment of the data light beam. In addition, the device projects four laser spots on the floor along the intended light path, aiding in the easy alignment of the device at a distance.
Countapulse Controls is the leading southern African supplier of sensing, measurement, counting, switching, monitoring and positioning instrumentation. The company has the full backing of its German principals and offers a complete technical advisory service for the most effective use of its products in automotive and other branches of engineering.