Johan Minnie, who heads up Aurecon's Risk & Resilience Management team and is also the President of the Disaster Management Institute of Southern Africa, is of the opinion that regional cooperation and resilience with regard to water related disasters needs to be strengthened if the Southern African Development Community (SADC) wants to ensure it is prepared for potential disasters.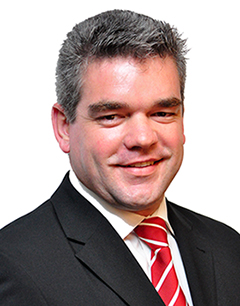 "Disaster management in the water sector is everybody's responsibility. Communities, hydrologists, meteorologists, river basin commissioners and disaster managers are all jointly responsible for reducing risk and optimising resilience in our river basin resources," says Minnie.
River Basin Organisations (RBOs) is an umbrella term for organisations that look after shared river basins that span across two or more countries. There are 15 RBOs in the SADC, which includes Angola, Botswana, Democratic Republic of Congo, Lesotho, Madagascar, Malawi, Mauritius, Mozambique, Namibia, Seychelles, South Africa, Swaziland, Tanzania, Zambia and Zimbabwe.
Disaster management responsibility tends to be split into political jurisdictions, but a river basin is a joint resource that needs to be managed and protected. A river basin faces natural as well as man-made hazards, and it can be the source of a disaster or help mitigate disaster impacts. River basin management has a direct influence on the disaster management of river basins and their communities, and this relationship serves as a motivator for more effective collaboration between the two fields of practice.
"We recommend that three aspects of disaster management be considered, namely planning, preparation and response. All of these need to be performed as part of effective river basin management in order to be positioned to cope effectively with a disaster. RBOs are advised to develop strategies to prepare for expected hazards, including early warning systems and contingency planning, such as flood defences and evacuation strategies," says Minnie.
One of the risks for RBOs is falling into a reactive mode of response. Instead of addressing disaster management in a reactive manner, RBOs need to focus on preventing disasters. Positive planning, comprehensive preparedness and anticipatory response all contribute to resilience strategies that go beyond the reactive paradigm.
"Effective disaster management isn't reactive, it's proactive and it focuses on reducing disaster risk before the disaster occurs, while maintaining the necessary resources to respond to the impacts that cannot be prevented. RBOs shouldn't plan to react, they should plan to reduce risk," emphasises Minnie.
Flooding and drought resilience
Two of the hazards that RBOs need to plan and prepare for are flooding and drought.
"Many disasters occur in the water sector. Too much or too little water can create disastrous conditions. Floods, droughts and windstorms are the most frequently occurring natural disaster events and account for almost 90 % of the 1 000 most disastrous events since 1990," says Minnie.
Figure 1: Comparison of water and non-water related disasters. Source: www.unwater.org
"As can be seen in the figure above, the annual total and cumulative number of natural disaster events recorded globally between 1990 and 2006 indicate how water-related disasters far outweigh other disasters," comments Minnie.
Floods, droughts and windstorms were the most frequent disaster events in the past century, accounting for more than 88 % of the top 1 000 most hazardous disasters from 1900 to 2009. The recorded number of water-related disasters, especially floods and windstorms, from 1980 to 2009 shows an upward trend. Extreme water-related events have also become more frequent in recent years: for instance, the Indian Ocean Tsunami in 2004; Hurricane Katrina in America in 2005; Cyclone Sidr in Bangladesh in 2007; the 2007 United Kingdom floods; Cyclone Nargis in Myanmar in 2008; Typhoon Ketsana in the Philippines and Vietnam in 2009; and severe droughts in Australia and Europe over the past few years.
In July to September 2015, according to ReliefWeb, floods and droughts have affected many countries including Guatamala, Sierra Leone, Pacific island states and the Caribbean. In Southern Africa, severe drought is currently being experienced.
Minnie argues that planning and preparedness can have a large impact on disasters. "The Mozambique floods of 2000 were devastating. Subsequent flooding of the same severity had less impact on the environment and this can only be attributed to increased capacity to deal with flooding. RBOs are positioned at the nexus of water-related risk and vulnerability, putting them in a position of great responsibility to influence disaster risk planning," says Minnie.
There are some challenges that are repeatedly identified during debriefs after a disaster response operation. Communication typically tops the list of actions that need more attention and better management.
"Communication is something that disaster managers need to address. There is usually a problem with how information is disseminated, packaged, distributed, received and interpreted between disaster managers and community members. Another problem is that information regarding flood lines, for example, might be available on file or on a server, but this information isn't always shared with the people who need this information in order to manage risks. Some of the most critical information that needs to be shared relates to downstream data about river conditions. RBOs need to address these types of communication challenges in order to fulfil a disaster management role," says Minnie.
Investment in risk reduction also needs to be planned for and not only made when there's an immediate threat.
"Investment in risk reduction means investing in interventions such as infrastructure for flood risk reduction and water resource management such as dams, stormwater defences and access points to ground water in dry conditions. Other investments include capturing local and indigenous knowledge about risk reduction measures that have proven to be effective in the past," Minnie explains.
Minnie recommends that RBOs should be working more closely with disaster managers in order to plan proactively, prepare comprehensively and respond in an anticipative manner to any threats.
"Disasters happen because humans get in the way of nature. RBOs have a responsibility to manage their water resources and protect the lives of the people that are impacted by the river basins in the SADC region. Working towards resilience is the way to achieve this," concludes Minnie.
For more information contact Johan Minnie on tel +27 21 526 6023 or email Johan.Minnie@aurecongroup.com.