On Friday 8 December, late morning, a fire was detected in an area around the two conveyer belts that supply coal to the Kendal Power Station in eMalahleni, Mpumalanga. Although the fire has been successfully put out, visible damage was observed on the one conveyor belt.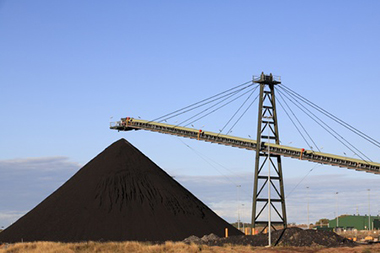 Acting Group Executive for Generation, Willy Majola said: "As a precautionary measure, the other conveyor belt will be inspected for damage before being put back into service." He further expressed words of gratitude to the multidisciplinary teams who worked hand-in-hand with the fire and emergency response teams to ensure that the fire was swiftly put off.
"There is currently no impact on the supply of electricity. In addition, the station has already employed two mobile feeders to augment coal supply while reclaiming from the station's healthy coal stock pile to ensure continuous generation of electricity," Majola added. Preliminary investigations indicate that it will take about two weeks to get the conveyor belt back into service. However, this will be confirmed in due course.
Enquiries: Eskom Media Desk Tel: +27 (0) 11 800 3304 or email mediadesk@eskom.co.za