The Cape Town Iron and Steel Works (Cisco) plant, which was originally established in 1967, has been reopened after a shutdown of nearly eight years. The factory was closed down in 2010 by its previous owner, Murray & Roberts, and put on care and maintenance. In 2012, Turkish company DHT Holdings purchased the plant and invested R550 million in expanding and upgrading it.
The refurbished plant has now been re-opened, and expects to source 500 000 tonnes per year of scrap metal at full production. The plant produces steel from scrap metal using electric arc furnaces. Its products, which are used typically in the manufacturing and construction industries, are sold domestically as well as exported to the rest of Southern Africa.
To date, 300 direct jobs and 120 indirect jobs have been created and 80 000 tons of steel have gone into local industry and been exported to the USA, Tanzania, Kenya, Mozambique, Namibia and Zimbabwe, among others. 360 jobs were lost when the plant was shut down.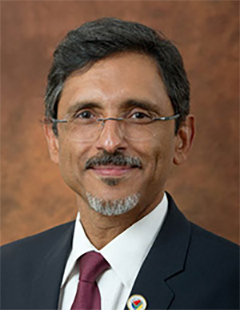 "When I visited these premises a few years ago, the place was shut down. Through entrepreneurship and energy you have turned an empty space into a productive workplace," Economic Development Minister Ebrahim Patel said at the official launch of the plant.
"Government is partnering very effectively with the private sector on the Cisco project. The company has invested R550 million, while the Industrial Development Corporation (IDC) has [provided] about R230-million. Here you have a combination of scrap lying around that can be used, finance from foreign investors and the IDC, know-how and workers ready to work."
Turkish Ambassador to South Africa Elif Comoglu Ulgen told attendees at the launch that the investment by DHT was the second-largest investment by a Turkish firm in South Africa. "We believe in the project and are going to continually work to improve it. We want to contribute to the local economy," DHT president Dagistan Turanli said.
Despite the jobs created and the economic benefit of the plant to the area, local community members want the plant to undergo a thorough environmental-impact assessment, and have launched legal action against Cisco over noise pollution and the facility's emissions. An ongoing court case on behalf of the residents versus Cisco about the noise compliance has been appealed twice by Cisco, with the next date set sometime in June.
Image credit: http://www.economic.gov.za/about-us/leadership/minister