The latest cidb Construction Industry Indicators summary shows that clients want projects delivered on time, on budget, free from defects, right first time and by profitable companies.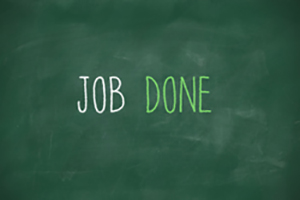 The summary measured the performance of the industry, focusing on clients, the client's agent/consultant and clients from 519 construction projects, contractors and sub-contractors on 1 331 projects countrywide.
Essentially, it's about assessing client satisfaction with all aspects of the service received. Client needs are summed up comprehensively by Movement for Innovation of the UK: Regular clients expect continuous improvement from their construction teams to achieve year on year reductions in project cost and reductions in project time.
The summary revealed that 18% of the work carried out by contractors in 2014 was judged unsatisfactory by clients, with unacceptable defects recorded in 13% of these projects. Seen against client dissatisfaction of 13% in 2012 and 16% in 2013, it paints a worrying picture of ongoing deterioration in performance.
However, cidb's Programme Manager: Construction Industry Performance, Dr Rodney Milford says that this dark cloud must be seen against the increasingly stormy market conditions being experienced across South African economic sectors.
"Although the trend is of concern, the survey also shows that a large proportion of companies in the contracting and consulting sector deliver a high-quality and value-for money service."
He continues: "Significantly, our surveys often uncover a mismatch of projects and contractors and this, we believe, is because functionality is not taken into account when contractors are appointed. "We would like to see clients undertake risk assessments when procuring services. This empowers clients to weigh up the capabilities and track record of contractors so as to manage risks early in the process."
As with any industry, ongoing access to work and sustainability in construction hinge on the ability to deliver a superior standard of work consistently.