On the back of this week's announcement that ratings agency Moody's has decided not to downgrade South Africa to junk status, Jeff Radebe, Minister In The Presidency for Planning Monitoring and Evaluation and Chairperson of the National Planning Commission, told journalists that the government is continuing to put in work to fix the country's economy.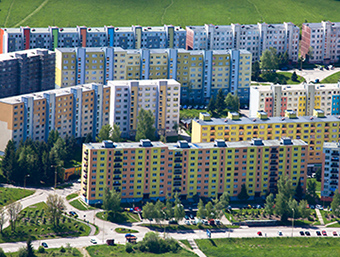 "Our economy, which is currently at its slowest growth path since the 2008 world economic crisis, can and will be fixed," he said. "We welcome Moody's decision, and we also remain positive that Standard & Poor's and Fitch Global Ratings will also not lower the nation's rating to a non-investment grade at the end of this year. The S&P and Fitch global ratings is another important bridge that we will have to cross as a country later in the year. Will we, once again, safely cross to the other side? I believe we will."
He added that even though most analysts "predict the negative", losing the country's investment grade status is something that government will do its best to avert.
"Despite the tough times that we've been facing recently as a country, we as government, together with labour and business have shown that we can jointly pull together in helping the country get out of this challenging situation which has seen us struggle to reduce our budget deficit. If we continue to work together as it's been the case in recent times, we will avert any looming credit downgrade and bring our economy back on its two feet," Radebe said.
"Moody's, the second-largest ratings agency in the world, despite having commented negatively, has however shown confidence that South Africa is on the right track and that our turning point is near. We will get to that turning point and show the world that South Africans are resilient. We've done it in the past and we are still capable of bouncing back stronger."
He added that this situation was partly the result of the global economic crisis that started in 2008, which led to a loss of nearly 1 million jobs, economic contraction for 3 quarters in 2009 (recession) and a protracted slowdown in growth for close to a decade in South Africa. According to Radebe, while growth is considerably lower in our economy largely as a consequence of the global slowdown, it also reflects structural weaknesses in our economy.
Radebe pointed out that government has been implementing various measures to respond to these challenges, including the National Development Plan (NDP), a nine-point plan to respond to the economic slowdown and improve the performance of the South African economy, Operation Phakisa, and infrastructure investment.
In addition, the National Planning Commission has been mandated to promote and advance the implementation of the NDP across different sectors of society. He added that government has introduced a national evaluation system, which is currently evaluating 54 priority policies and programmes covering around R90 billion of government expenditure. These include the Social Expanded Public Works Programme, the Urban Settlements Development Grant, and the Technology and Human Resources for Industry Programme.
He also indicated that public-private partnerships were increasingly important in achieveing the country's economic goals. "The past few months have indicated that if we work together we can achieve great things. The challenge for all of us as leaders across sectors is to maintain the focus on what matters, address the challenges, one at a time and lift our economy out if its current slump," Radebe said.