The Master Builder South Africa (MBSA) Congress 2016 will be held at the Durban ICC from August 31st to September 2nd 2016.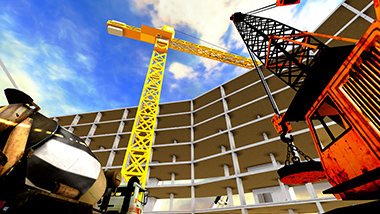 Neil Cloete, Master Builders President, says that the upcoming congress has presented MBSA with a tremendous opportunity to offer a new, much improved experience at its 111th congress. "We have several top speakers lined up from South Africa and across the continent who will stimulate innovative and topical conversations and share relevant information and insights into different aspects of the building and construction industry. It is our intention to provide valuable knowledge that can be applied to businesses, associations and the industry."
Master Builders South Africa is the leading national representative body in the building and construction industry in South Africa. It is a voluntary membership-based organisation whose primary role is to promote the viewpoints and interests of the industry, and the highest quality and standards through excellence in service to its members. It engages government and legislative bodies on national policies that affect the industry, for the purpose of creating a sustainable building industry in South Africa.
The impressive line-up of speakers includes Minister Jeff Radebe, Minister in the Presidency for Planning, Performance, Monitoring, Evaluation and Administration; Paul Cambo Baloyi, the independent non-executive Chairman of Basil Read; Jeremy Maggs, the senior news anchor for Primetime news on eNews Channel; Zipho Sikhakhane, a motivational speaker who has an MBA from Stanford University (and Zipho's professional background includes developing strategies for public and private sector clients as a management consultant at McKinsey & Co); Neil Cloete and Roy Mnisi from the MBSA, amongst others.
For further information visit www.congress.masterbuilders.org.za