Following the inaugurated an integrated solar-diesel microgrid installation at ABB's Longmeadow facility in Johannesburg, MechTech talks to ABB South Africa's sales manager for microgrids and grid automation, Tony Duarte.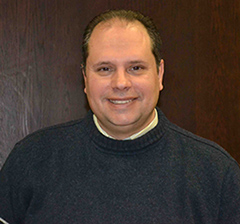 "Traditionally, utilities depend on a concentrated region of generation. In South Africa, for example, the largest percentage of our power comes from the coal-fired power stations in Mpumalanga and Limpopo, where the coal mines are," begins Duarte.
"But with many power stations interconnected, critical points of failure emerge, which can have serious affects on the whole system," he says. "Microgrids are networks of smaller independent but interconnected generation 'islands' designed to service local power needs. A fault in one part of the network does not affect the others and, with a degree of redundancy in every microgrid and/or between interconnected microgrids, outages can be avoided with other sources continuing to supply power," he explains.
"Microgrids are generation agnostic," he continues. "They are not fussy about how the power is generated or where it comes from. Essentially, their core purpose is to manage and combine the available power to best meet demand.
"Gas, hydro, diesel, HFO, solar, wind or geothermal sources can be incorporated into a microgrid solution. But each technology responds differently and their response curves don't necessarily overlap, which can make the delivery of seamless power difficult. Hydro and diesel, for example, can complement each other, but if there is a sudden upset, their response times don't overlap enough to avoid a disturbance on the grid. On a mill trip on a grid-isolated mine, the response times of a base-load hydro plant might be a few seconds. The diesels will try to compensate, but these are too slow in starting additional units. This can cause the circuit protection to lift, so the whole mine can go into a blackout state," he relates.
Exemplifying the critical role of microgrids is the Longmeadow demonstration plant, which combines the grid-based supply from Johannesburg's City Power; the facility's existing diesel backup generators; a newly installed solar PV plant; and a compact and versatile PowerStoreTM battery-based grid stabilising system to address frequency and voltage fluctuations. "If City Power cuts out now, the PowerStore needs to respond quickly enough so that no one sees a dip in power.
"This is fundamental to microgrids. They need to incorporate fast acting mechanisms or generation sources to fill in the gaps while the preferred alternative source ramps up. Effectively, the PowerStore compensates for a lack of overlap and ensures system stability, regardless of fast fluctuating conditions on the grid, step changes in the load; or variations associated with renewable energy sources," Duarte explains.
"Batteries and flywheels are ideal for meeting this need, because the connected inverters switch at electronic speed, so they react within a few milliseconds, which is well within a single cycle of a 50 Hz ac supply," he explains, adding that a fly wheel or battery storage system can react in milliseconds.
Describing the problem with traditional grid-connected PV power plants, he says that PV solar generally needs a frequency and voltage reference signal from a live grid before it can be synchronised. "Systems such as those adopted for the REIPPPP are grid following. If the grid trips, then the PV plant also trips. This negates the usefulness of grid-connected PV as a backup power solution," he tells MechTech.
"If the grid goes into a blackout state, the PV system cannot help. So if used in this way, PV solar and wind generation can never be a substitute for base-load generation because they cannot replace the loss of grid power," he explains.
ABB's microgrids, however, are grid forming. "While they will synchronise to a grid if it is available, they can also provide the references for renewable and fossil energy generation to follow. PowerStore sits between the grid and all the other generation sources, so PV, diesel and wind generation will all look to the PowerStore reference in order to synchronise.
"So while microgrids can be grid connected, as we see at our demonstration plant here in Longmeadow, they are also 100% 'islandable'. Here, we have grid-connected power, PV solar generation, the battery and diesel generation all interconnected via a common ring and automatically managed by the Microgrid Plus distributed control system (DCS). The unique feature of ABB's microgrid control system is that it has a distributed network of controllers allowing for redundancy, expandability and maintenance to take place without interrupting generation of power.
"As soon as an outage is detected, the PowerStore provides a reference for off-grid generation. Then, when the grid comes back on line, the PowerStore resynchronises, which will cause the off-grid generation sources to follow. The grid can then be safely brought back into the supply mix," he adds.
Components of ABB's Longmeadow microgrid system
Four diesel generators of 700 kVA each allow for a maximum generation from fossil fuel of 2.8 MW. Each of these has its own controller allowing them to be brought online individually. "We only ever use two because demand at our Longmeadow facility seldom exceeds 1.0 MW," says Duarte.
"On the PV side, we have a 750 kWp system based on mono-crystalline panels. We use a 630 kW transformation centre to convert the PV power, which matches the maximum capacity we can get out of the cells at any time, due to differently inclined morning/afternoon panels, etc." The dc power generated from the panels is passed through a single PVS 800 630 kW ABB inverter to generate the ac supply.
The battery bank and PowerStore controller is a 1.0 MW system with 380 kWh of energy storage. It uses Samsung Li-ion batteries, which can be discharged down to 20%. "When we model the microgrid, we look at the loading and the biggest impact at any one time and we base the storage needs on minimising this impact. For financial reasons, it is impractical to simply size the storage system to deliver, say, 1.0 MW of power for four hours to cover load shedding. Instead, we use the batteries to give us enough time to allow the diesels to come in and take over generation, approximately 15 to 20 minutes on full load. Ideally, we prefer the batteries to be cycled between 40% and 88% of capacity and we only use excess PV to recharge them," Duarte reveals.
Key features of microgrids
The core purposes of ABB's microgrid solutions are power security and grid resilience. Since no single generation option is able to offer this all of the time, it makes sense to combine power generation sources to make sure power is always available. "While seamless power changeover is not always necessary, it is now a primary part of our offering and is often essential," Duarte suggests.
"Probably the largest microgrid market is in the USA, where you would think they have no need of it. Why? Because of the increasing occurrence of natural disasters, which tend to take out the grid and cripple the affected community. To minimise the impact of such events, the power needs to be restored immediately and microgrids are being installed on a redundancy basis to back up the grid in high-risk areas. Typically these are large systems of between 10 to 100 MW, but there is no capacity limit since the technology involves the management and coordination of generation, not the generation itself," he informs MechTech.
A second objective is to achieve the lowest possible levelised cost of energy (LCOE) from a combination of generation sources. "The levelised cost of energy is a stream of equal payments, normalised over the expected energy production period, that allows a project owner to recover all costs – including financing and an assumed return on investment over a predetermined financial life. This value is expressed as a tariff per kWh of generation," he explains, "and it is generally calculated for a 20-year life."
With this information, ABB's Microgrid Plus DCS is able to optimally combine available generation sources to meet prevailing load demand at the lowest possible cost.
And the third important imperative driving the implementation of microgrids, according to Duarte, "is to reduce the carbon footprint of electricity generation as a whole". "The management software allows us to make decisions on a millisecond basis as to how to generate the electricity needed in the cleanest way possible," he says.
Talking about advancing renewable penetration, he says that in spite of the rise in installed renewable capacity in South Africa as a result of the REIPPPP, the penetration of renewables in terms of supporting load demand remains low. "Current generation capacity is at around 43 GW and we now have some 3 000 MW of installed renewables. This translates to an installed penetration of around 6.0%," he says, comparing this to Germany, where up to 78% of daily electricity demand could come from renewables.
"But high renewable penetration introduces power supply volatility, which creates difficulties for system operators, who need to balance the grid via deflections and stabilisation strategies.
"While all renewables are associated with volatility, the battery storage and flywheels embedded in microgrids are an ideal way of managing this. Distributed microgrids, at suburb level for example, can significantly increase overall renewable penetration, while making the whole system more stable and reliable. Even if hundreds of microgrids are interconnected, each one balances itself, so the grid itself is not destabilised in any way by the variations in renewable energy generation," he assures.
Modelling local load profiles
Another distinguishing feature of the microgrid is that emphasis is placed on modelling the generation needs based on the load profile of the facility or area to be supplied. "There is a concerted and upfront effort to balance the generation/supply equation. It is not just a matter of putting up a PV system, connecting it to the distribution boards and hoping it will generate as much power as possible," Duarte argues.
ABB offers upfront power consulting, which results in investment cost savings by ensuring a reliable consumer-oriented system and power quality. Operational cost savings are also achieved: by optimising network configurations and the intelligent use of modern automation equipment; and maintenance cost reductions through the implementation of reliability centred maintenance.
At the starting point of this offering is a grid study to determine the prevailing load and connecting standards. "If the load turns out to be lower than the generation capacity of the chosen solution, then the initial capex investment will never be used to its potential. Conversely, if the renewable component of a chosen system is too small, then the likely return on investment will be low, as will emissions reductions.
"As part of our grid study, we also determine how to comply with local regulations. Whether in rural Africa or here in Longmeadow, systems must all comply with power quality requirements and safety regulations," he says.
Adding to this offering is a steady state analysis – how much power is needed under normal operating condition, which governs the overall capacity (kVA) of the microgrid – and a dynamic analysis model is also needed: "The effect of step loads being introduced, the need for critical loads to retain their supply and the impact of partial supply outages all need to be taken into account," Duarte explains. "This helps to size the battery store or flywheel capacities, for example. It also helps to identify ways of expanding the system, when the need arises."
Depending on the size of the system and the variety and number of generation sources, the complexity of microgrid increases. To cater for this, visualisation and automatic control functionality has to be introduced – "and this is where ABB really excels," believes Duarte.
From the analyses performed during the consulting phase of a project, ABB is able to make specific recommendations about the generation components required, the load curves and the response envelopes. The microgrid analysis report includes a business case, which makes for a bankable solution that can be taken directly to a funder. "We strive to find the sweet spot with respect to capex and opex, which, ideally, combines generation options for lowest LCOE, highest reliability and resilience and least possible environmental impact," he adds.
From a reliability perspective: "ABB has over 25 years of experience in this field and its R&D department is turning 100 this year. We have a service and remote monitoring capability that enables web-based monitoring to be implemented on any plant anywhere in the world," he says pointing towards the prevailing generation and load profile of the Longmeadow demonstration plant."
The online monitoring system shows PV generation at 364 kVA, with the grid draw being reduced to 650 kVA on a 1.14 MW load. "In the event of a grid outage, it will first bring in the PowerStore from batteries, and if the outage lasts longer than 15 or 20 minutes, the diesel generators will automatically kick in to meet demand load," he explains.
In the municipal context, there are numerous ways that Microgrids can play a major part, not only in the southern African region, but especially in South Africa too.
Across Africa, Duarte sees the modular and containerised microgrid solutions as ideal for augmenting weak grids. "Some mining clients are interested, but food and beverage processing plants in more remote Africa are most promising. Application such as grain milling and ingredient heating/drying need large power supplies and local grids are often weak.
"For new factories being mooted in places with power limitations, and municipalities striving to supply the stable power needed for emerging economies to thrive, microgrids are an increasingly viable option," he concludes.