Having devoted time in this series to the big picture of proactive maintenance and how it fits into asset management, Mario Kuisis gets down to the basics and summarises the four pillars of condition monitoring and how these fit together.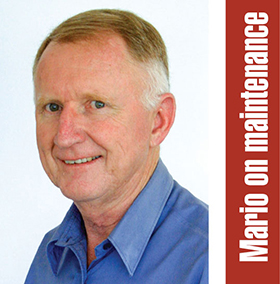 Let us look at the practical situation faced by the maintenance manager of a typical medium sized facility. It may be a hard or soft goods manufacturing or food and beverage processing factory; a small or medium sized municipal utility; a quarry or a small mine. Let us assume that reactive and preventive (usage based) maintenance have been properly considered and are employed. There may also be a formal asset management system in place but production downtime – due to unexpected plant failure – has become excessive.
The organisation is too small to warrant a dedicated reliability engineering team, but there is sufficient investment in production assets to merit the introduction of condition monitoring in support of a proactive maintenance system. Where do you start? What options are available? How do you avoid bad investments?
For this exercise, it is helpful to identify those technologies that find almost universal adoption because they are practical and can add value in typical environments. The discussion excludes visual inspection and basic temperature monitoring, which is incorporated by the OEM. These are vitally important and it is assumed that they are already taken advantage of to the fullest extent possible.
Presently, there are four main pillars of condition monitoring that have merit in almost all situations such as these. In order of technical evolution for maintenance, these are considered to be:
Vibration analysis.
Oil analysis.
Infrared thermography.
Ultrasound detection.
These technologies complement each other, which means that they are used for different things and one cannot replace the other, except for some limited overlapping. Think of them as the basic tools in a toolbox – a screwdriver cannot replace a spanner, both are needed. Together they enable effective 'on-line' condition monitoring of a very wide range of mechanical and electrical plant and equipment.
The term 'on-line' is important. The aim of all of the technologies is to permit in-service condition assessment whilst the plant is in normal production. Condition monitoring is achieved through trending the results of periodic condition assessments using hand-held instruments (except oil analysis, which is by sampling). In a medium sized plant, there is limited scope for continuous on-line monitoring simply due to economics. Even though it is the ideal solution, it is typically confined to critical assets.
Click here to read the full pdf article.