When I first started TAS over 20 years ago, we specialised in developing pump selection software for the pump manufacturers. Over the years we developed various software modules that could handle anything from submersible, vertical line-shaft, multi-stage and positive displacement pumps through to the pumping of slurries and viscous fluids.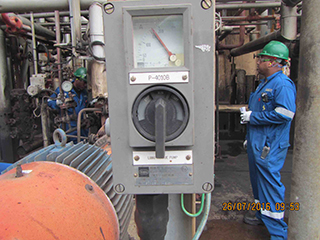 At that stage, I naively thought that if you selected the optimum pump for the application – taking into account the system requirements, type of fluid, etc – then the pump would operate efficiently and reliably over its lifetime and everyone would be happy. Little did I know.
The more involved I got with actual users of pumps, the more apparent it became that most pumps were not operating anywhere near their original design duty. This was due to a number of reasons going right back to when the system was designed.
Pumps are often selected very early in the design process when insufficient detailed information about the system is known – static heights, pipe materials, types of valves, etc. As in any case where assumptions have to be made by engineers, safety factors are added to the design. Plants are also designed with a view to increased throughput in the not-too-distant future; so maximum long-term flow requirements are used in the selection. Pipe friction losses increase exponentially with flow, so the pump's design head will increase rapidly when over specifying the flow requirements.
No consulting engineer wants to commission a plant where the pumps cannot satisfy the required duty. Rather over design than be caught short? Wrong!