The remote operation to mine one of the world's largest finds of high grade graphite – the Balama deposit in Mozambique – will be powered by a generator plant being constructed through South Africa-based Zest Energy, part of the Zest WEG Group.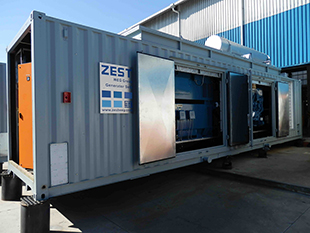 According to Alastair Gerrard, managing director of Zest Energy, the new generator being constructed in South Africa for the new graphite mine in Balama will begin producing electricity during the first quarter of 2017, with an initial capacity of 12.5 MW from an installation of seven 2 200 kW diesel generators.
"The isolated location of the Balama mine – over 250 km west of Pemba in northern Mozambique – means that while the operation does have access to power from the national grid this will need to be supplemented to ensure an adequate supply for full plant demand," Gerrard says. "We are therefore required by the customer to ensure 100% availability, and have consequently designed the plant with substantial standby capacity to allow for maintenance and repairs without affecting the continuous supply."
He says the plant, which was the largest footprint project yet tackled by Zest Energy, would initially run with seven 2 200 kW generators; six running and one on standby, and would later be expanded to include eleven generators, of which two will be standby units.