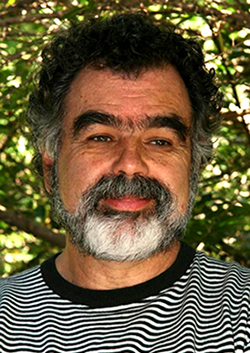 De Pontes began by summarising the conclusions from last year's Gas Africa conference, which were as follows:

• South Africa's economy is structurally very dependent on energy-intensive sectors such as mining and manufacturing for labour absorption.
• Both sectors are performing poorly be- cause of high and rising energy input costs (costs being lower for longer now), low cyclical commodity prices and declining labour productivity.
• Security of affordable power supply is critical to the survival of these labour- absorptive sectors.
• The current demise of load shedding is likely due to a drop in demand, rather than to improved supply.
• South Africa's existing power generation plans are 'lumpy', capital-intensive and have long implementation schedules, especially the nuclear planning.
Providing for more gas-fired megawatts can address the security of supply based on LNG imports and stimulate exploration for indigenous hydrocarbon resources, whilst providing a safety net for delays or cancellation of the nuclear build programme, he said, adding that the LNG programme is now more focused.
De Pontes referred to South Africa's Minister of Energy, Mmamoloko Kubayi's speech during the Department of Energy Budget Vote for 2017/18 financial year at Parliament on the 19th May 2017, in which she said that gas is an integral part of South Africa's energy mix, not- withstanding that in the short to medium term, we do not have access to the indigenous gas promised by the shale gas exploitation programme. Consequently, our gas programme will be premised on the following:
• In the short term, that is, between 3-5 years, the importation of liquefied natural gas (LNG) from the international market, through Richards Bay in Kwazulu-Natal, kick-started by power generation.
• In the medium term, the development of pipeline infrastructure from Mozambique, given alignment of this approach with South Africa's regional development objectives and the possibility of it being a more attractive option than LNG. Negotiations would take place with Mozambique about a pipeline approximately 2 200 km long, from the Rovuma Basin into South Africa. De Pontes pointed out that at a cost of approximately six billion rand and having to be underpinned by 7 000 MW of electricity, this goal may well become a long term one.
• In the long term, that is, between 10-15 years, shale gas sourced from the Karoo should come on-stream. Dr de Pontes noted that this last point may well move into the medium term category.
His slide showing the 2016 GDP growth assumption ...