Handing out the Aspasa ISHE awards to well deserving companies, independent auditor Marius van Deventer says that what was worrying, is that there had been a 15% increase in recorded lost time or disabling injuries for 2015 with 2016 not having a good start with 17 fatalities and over 500 injuries already recorded for the first quarter in the mining industry as a whole.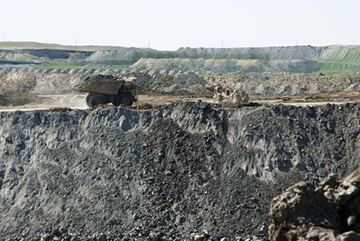 MQ is in possession of a document from the DMR stating that from January 2016 to July, there have been a total of 47 fatalities: nine in January, six for February, two in March, eight in April and May, nine in June and six in July; which it says is "a serious state of unwanted affairs."
The DMR has subsequently sent out a letter to all mining CEOs, who are instructed to:
1. Prepare and submit measures to prevent the reoccurrence of the incidents which played a role in the current fatalities. These have to be submitted to the DMR within 14 days of the letter (dated 26 July, 2016).
2. Prepare and present strategies and action plans to the Principal Inspector to combat the following:
• Falls of ground
• Highwalls
• Conveyor belts
• Electrocution
• Fall from heights
• Gassing/carbon monoxide
• Runaways underground and elsewhere
• Security management (private security)
• Contract management/part-time employment
• Acting in key positions
Dates for the arrangement of the presentations by CEOs to the Principal Inspector must be made with the office, starting in August 2016. The letter was signed by GE Babuseng, the Principal Inspector of Mines for the Northern Cape Region.